Nokia Foundation 2022 Visiting Professor Scholarships
Grants for Nokia Visiting Professors are given to distinguished foreign professors to work in Finland, or to deserving Finnish professors working at respected foreign universities in the field of Information and Communications Technology (ICT). The minimum period for the visit is two months. Visitors coming to Finland must typically participate in research work, give lectures and collaborate with Finnish companies.
Table of Content
About Nokia Foundation
Established as an initiative of Nokia Oyj in August 1995, the Nokia Foundation promotes and supports scientific development and education throughout Finland's information and telecommunications technology sectors. Multidisciplinary research in these areas, in addition to approaches from other scientific fields, such as social, behavioral, business and service sciences, are also highly valued. To help achieve its mission, the Foundation offers annual grants and awards to most qualified applicants. Decisions are made by the Foundation's Board Members, which include representatives... read more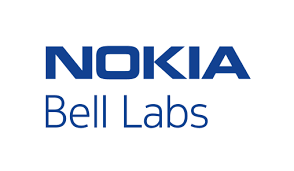 Nokia Foundation Grants
Aim and Benefits of Nokia Foundation Grants
The applications for Nokia Visiting Professor Scholarships, 2019 are accepted on a rolling basis.
The board decision will vary as per the application submission date.
Requirements for Nokia Foundation Grants Qualification
The applicants for Nokia Visiting Professor Scholarships, 2019 should be distinguished professors.
The foreign professors should work in Finland and Finnish should work at reputed foreign universities.
The duration of the Nokia Visiting Professor Scholarships, 2019 is for two months.
The foreign applicants are expected to participate in research work, collaborate with Finnish companies, and give lectures.
The board decision date depends on the application deadline.
The applicants for Nokia Visiting Professor Scholarships, 2019 can partially complete the application, save as a draft and complete it later.
Checkout:
How To Write A Scholarship Essay - Scholarship Essay Examples
Application Deadline
November 3, 2022
How to Apply
Interested and qualified? Go to
Nokia Foundation on nokiafoundation.apurahat.net
to apply
20 Scholarships for African Students 2021/2022
How to Write a Good Scholarship Application Letter (Sample Examples Included)
Want to study abroad?
Find Ongoing Scholarships to Study Abroad Here
Scholarships You May Like