NITDA One Million Developers Training 2022 – Call for Applications
The National Information Technology Development Agency (NITDA), under the supervision of Federal Ministry of Communications and Digital Economy, is calling interested Nigerians to apply for its much-awaited training programme on software development – NITDA Developers Group, NDG.
The National Center for Artificial Intelligence and Robotics (NCAIR), a division of NITDA located in Wuye District, Abuja, will lead the initiative in collaboration with other important ecosystem players with the goal of making Nigeria the center for digital talent in Africa and the rest of the globe.
The National Digital Economy Policy and Strategy (NDEPS) of the Federal Government and the NITDA Strategic Roadmap and Action Plan (SRAP 2021–2044) pillar of Emerging Technologies are both in line with the training program for the NITDA Developers Group.
Kashifu Inuwa, the Director General of NITDA, has directed NCAIR to run the programme under 24/7 operation schedule within the Centre, including an internship programme that will provide intensive training to Nigerian youths with the goal of producing software developers.
Hadiza Umar (Mrs.), Head Corporate Affairs and External Relationship, National Information Technology Development Agency (NITDA) disclosed in a press statement on Sunday that the NDG Training is divided in to two batches (A&B).
"Batch A will run from Monday to Wednesday, Batch B will run from Thursday to Saturday, and Sunday will be independent study day, and Certificates will be issued to the students/trainees at the conclusion of the programme.
"Classes will be held six (6) days a week in 3 clusters (24 students each), with 12-hour sessions for independent study and working on exercises and projects between 8pm and 8am daily", she said.
Table of Content
About National Information Technology Development Agency (NITDA)
The Agency has since 2010 established a scholarship scheme for Master's and Doctoral Degree in relevant areas of Information Technology (IT) and ICT Law obtainable in Nigerian (Government and Private) Universities. The National Information Technology Development Agency (NITDA) has as its mandate to develop and regulate the Information Technology in Nigeria. Developing and regulating IT will support in transforming Nigeria into an IT driven economy for global competitiveness and the dire need of digital literacy. In furtherance to transforming Nigeria into a knowledge-based and IT driven ... read more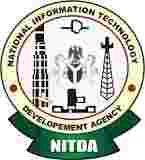 NITDA Internship Program
Aim and Benefits of NITDA Internship Program
NITDA Developers Group trainees will go through a series of coaching, and lectures to develop programming skills in Python for Artificial Intelligence, Machine Learning, Blockchain, Robotics and Data Science.
Requirements for NITDA Internship Program Qualification
Nigerian Youth residing or has an accommodation in the Federal Capital Territory, Abuja; including NYSC Corps Members, Secondary School Students and Undergraduates who are on holiday.
Graduates and any other individual that wishes to acquire intensive digital skills.
Participants must be at least 15 years old.
Kindly note that the training will take place physically in ABUJA.
Checkout:
How To Write A Scholarship Essay - Scholarship Essay Examples
Application Deadline
Not Specified
How to Apply
Interested and qualified? Go to
National Information Technology Development Agency (NITDA) on docs.google.com
to apply
UK Scholarships for International Students 2023/2024
20 Scholarships for African Students 2023/2024
Want to study abroad?
Find Ongoing Scholarships to Study Abroad Here
Scholarships You May Like