Nigerian Economic Summit Group (NESG) Bridge Fellowship 2019-2020
The Nigeria Economic Summit Group (NESG) and LEAP Africa are delighted to announce the NESG Bridge Fellowship. The NESG Fellowship is a merit-based fellowship which is jointly designed and administered by the NESG, Think-Thank (a private sector) and Policy Advocacy Group, and LEAP Africa ( a youth-leadership development non-profit organization).
The NESG fellowship is available to professionals from across the 36 states of Nigeria who will be picked from academia, the private, the public, and development sectors, through a rigorous application process.
If selected, the fellows will be enrolled into an 18-month fellowship during which they will develop leadership, research and policy engagement skills and competencies; participate in policy research and advocacy work as well as implement social impact projects.
They will conduct their policy research and advocacies in line with the regulations of the Nigerian Economic Summit Group's 11 policy commissions, which include; Energy, science and technology, manufacturing and solid minerals development, agriculture and food security, infrastructure and logistics, human capital development, governance and institutions, trade investment and competitiveness, finance financial inclusion and financial markets, sustainability and tourism, hospitality, entertainment and creative industries policy commissions.
Table of Content
About Nigerian Economic Summit Group (NESG)
In 1993, a group of passionate and concerned private sector leaders representing key economic sectors conceived the Nigerian Economic Summit (NES) and sustained it as a platform for bringing together private sector leaders and senior public sector officials to discuss and dialogue on the future of the Nigerian Economy. The NESG Bridge Fellowship is designed to inspire and equip a new generation of young visionary Nigerian leaders, with the skills to carry out policy-oriented research and advocacy for national transformation. Selected participants will undergo a rigorous and engaging capacit... read more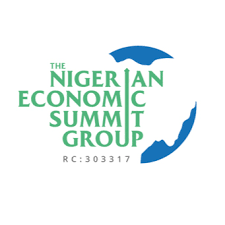 NESG Entrepreneur
Aim and Benefits of NESG Entrepreneur
By the end of the fellowship, fellows will:
Have a deep understanding of the policy-making process.
Be confident to lend their voices to policy discourse.
Be able to represent the private sector in policy discourse.
Be part of a community of young change makers in the policy space
Requirements for NESG Entrepreneur Qualification
Applicants should be between the ages of 25 and 40 on or before the application deadline, although exceptional applicants ages 20-24 will be considered;
Are Nigerian citizens who are permanent residents within the country;
Are not employees or immediate family members of employees of the NESG or LEAP Africa;
Are able to undergo rigorous research training for a period of 18 months;
Are proficient in reading, writing, and speaking English;
Have demonstrated consistent interest in research and public policy, community development, social work, business and/or social entrepreneurship.
Checkout:
20 How To Study Abroad Frequently Asked Questions
Interview date, Process and Venue for NESG Entrepreneur
Applicants will be shortlisted based on the strength of their applications including:
Demonstrated and consistent interest in research and public policy, community development, social work, business and/or social entrepreneurship.
Demonstrated knowledge of, interest in, and professional experience in one or more of the 11 policy commissions of the NESG.
A contemporary understanding of youth challenges in Nigeria from a youth perspective.
A commitment to contribute to public policy for national transformation, and apply the skills and training to benefit Nigeria.
Ability to work cooperatively in diverse groups and respect the opinions of others.
Strong social and communication skills.
An energetic and positive attitude.
Application Deadline
October 25, 2019
How to Apply
Interested and qualified? Go to
Nigerian Economic Summit Group (NESG) on docs.google.com
to apply
Participants will be required to submit:
A cover letter, stating your motivation and why you should be selected for the fellowship.
A 500-word essay sharing your thoughts on a policy issue of their choosing – related to one of the 11 policy commissions of the NESG – and why you think this issue is important.
A two-minute video briefly describing who you are and explaining the reason for your interest in the policy issue you wrote about.
Any additional document (of not more than three pages) to support your application e.g. an article with a policy focus, learnings or outcomes of a community project or social work, etc.
For more details, please visit the NESG Bridge Fellowship website here
Read Also:
Top 20 Reasons To Study Abroad
Scholarships You May Like