Nigeria LNG (NLNG) Prize for Science 2019
In line with its vision of helping to build a better Nigeria, Nigeria LNG (NLNG) Limited is accepting applications from qualified and interested candidates for its Nigeria Prize for Science.
This annual prize for science is awarded by Nigeria LNG Limited (NLNG) to recognise outstanding scientific achievements by Nigerians and non-Nigerians alike for advancing scientific solutions to prescribed problems afflicting Nigeria, as captured by the theme of the year.
Table of Content
About Nigeria LNG Limited
The Nigeria Prize for Science and The Nigeria Prize for Literature are sponsored by Nigeria LNG Limited. The prizes are aimed at bringing Nigerian scientists and authors to public attention and celebrating excellence in scienti?c breakthroughs and literary accomplishments in the nation. ?NLNG believes that the science prize will provide leaders with answers to crucial issues in development; improve the standards of living and re-energise the scienti?c community to seek solutions to national problems. With The Nigeria Prize for Literature, it is expected that the quest for a prestigious priz... read more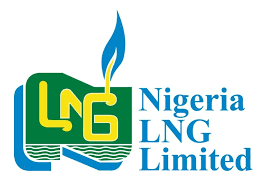 Nigeria LNG Limited Contest
Aim and Benefits of Nigeria LNG Limited Contest
The winner(s) would receive an award of one hundred thousand US dollars ($100,000.00).
Requirements for Nigeria LNG Limited Contest Qualification
The award is open to all Nigeria and non Nigerians involved in the application of science to proffer a novel solution to remediate the impact of Climate Change especially Erosion Drought and Desertification. These works can be cumulative in nature covering all of these areas or specific to any of the topics listed
The work should be of outstanding merit and should have advanced the frontiers of knowledge and /or provided an innovative solution in the area of Climate Change.
The submission for consideration must be original and indicate the specific area of merit; and all submissions must relate to that particular area.
The submission for award must be submitted within the time stipulated.
Entries, including the supporting documents, must be submitted in six (6) copies, for hard copies.
Submission Procedure
Applicants must complete and submit their entries online accompanied by an application form obtainable online from the NLNG website or by clicking the Application Form Download Link Below.
Hard copy submissions are also acceptable but must be accompanied by the printed copy of the completed application form.
As the intention is to recognise the most relevant and effective solution to specific Nigerian problems, works of collaboration by Iwo or more persons are also welcome.
Only one entry per contestant(s) is permitted per competition year.
No entry previously submitted for this competition may be considered at a later date.
Entries not submitted by the stated deadline and according to stated conditions shall not be considered.
Members of the Advisory Board or Panel of Judges or their relatives are not allowed to enter their works for the Science Prize during their year of service as well as the following year.
NLNG staff or their family members are ineligible to enter for the prize.
The prize will be awarded for no other reason than excellence
Panel of Judges
A panel of judges shall be appointed for the Nigeria Prize for Science by the Advisory Board.
The appointment of judges shall, as far as possible, reflect and represent a multi-disciplinary approach relevant to the theme. Persons appointed as judges are those who have wide experience, peer recognition, good public image and command respect nationally and internationally.
The decision of the process shall be final.
Advisory Board
Professor Alfrend A.Susu, FAS, NNOM - Chairman
Professor Barth Nnaji, FAS, CON, NNOM - member
Dr.(Mrs) Nike Akande, CON - member
Professor Michael Adikwu, FAS - member
Announcement and Public Presentation of Winner
Winners will be announced and presented to the public in October
Checkout:
20 How To Study Abroad Frequently Asked Questions
Application Deadline
April 3, 2019
How to Apply
Interested and qualified candidates should send their Entries (containing filled Application Form) to:
The Nigeria Prize for Science,
External Relations Division,
Nigeria LNG Limited,
Intels Aba Road Estate,
Km 16, Port Harcourt-Aba Expressway,
P.M.B 5660, Port Harcourt,
Rivers State.
Or
The Nigeria Prize for Science,
External Relations Division,
Nigeria LNG Limited,
4th floor, Heron House,
10 Dean Farrar Street,
London, SW1H ODX.
Read Also:
Top 20 Reasons To Study Abroad
Scholarships You May Like