Netherlands Fellowship Programmes (NFP) – Orange Knowledge Programme (OKP) 2020/2021 for study in Netherland
Applications are currently being accepted by the Orange Knowledge Programme from eligible and qualified candidates. This programmes aims to contribute to a society's sustainable and inclusive development. Its scholarships are open to mid-career professionals in specific countries.
Table of Content
About Netherlands Fellowship Programmes (NFP)
The Orange Knowledge Programme (OKP) is a 5-year programme that aims to advance the capacity, knowledge and quality of both individuals and institutions of higher and vocational education The Netherlands Fellowship Programmes (NFP) offer fellowships to professionals who are nationals of and work and live in an NFP country. The overall aim is to help alleviate qualitative and quantitative shortages of skilled staff at a wide range of governmental and non-governmental organisations.... read more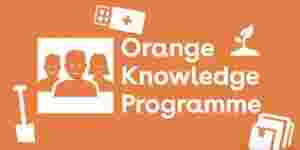 NFP-OKP Masters Scholarship
Aim and Benefits of NFP-OKP Masters Scholarship
An OKP scholarship is intended to supplement the salary that you should continue to receive during the scholarship period. T
he scholarship is a contribution towards your costs of living and costs such as tuition fees, visa, travel, insurance etc.
You have to cover any difference between the OKP scholarship amount and the actual costs yourself.
Requirements for NFP-OKP Masters Scholarship Qualification
The criteria for scholarship applicant are as follows:
The scholarship applicant works for one of the following types of national and/or local organisations: ministries, secondary or higher vocational or academic education institutions, universities, private sector, commissions or NGOs. The scholarship applicant may not work for: a bilateral or multilateral organisation; a non-governmental organisation that is internationally active and is focused on representing social interests, such as development cooperation, nature and environmental protection, health or human rights.0F1
The scholarship applicant is a professional who, in light of his/her (1) role, (2) multiple years of relevant work experience and (3) networks within a theme relevant to local development, is in a position or through his/her employer could be put in a position to apply what he/she has learned in practice.
The scholarship applicant holds the nationality of and is resident and working in one of the countries on the OKP Country list (see the document 'Country List for Short courses and Masters – OKP' on www.studyinholland.nl/okp
The scholarship applicant has been admitted to the course or programme for which he/she wishes an OKP scholarship.
The scholarship applicant has provided a government statement with the scholarship application
The scholarship applicant demonstrates that the requested co-funding percentage is
available to fund the study.
The employer of the scholarship applicant supports the scholarship application through a positive reference, declares that it will continue to pay the salary of the scholarship recipient during the programme and after his/her return will give the scholarship recipient an opportunity to apply what he/she has learned in practice
Checkout:
How To Write A Scholarship Essay - Scholarship Essay Examples
Interview date, Process and Venue for NFP-OKP Masters Scholarship
The 3 candidate application rounds for individual scholarships are:
Round 1: closed
Round 2: 13 May-30 June (all short course and master's programmes ending before 31 August 2022)
Round 3: 2 September-13 October (short course only)
The procedure is as follows:
Candidates register with their Dutch education institution
Dutch institution nominates candidates and submits grant application
Embassies check eligibility and assess applications
Selection results published
Grants awarded
Application Deadline
January 1, 1970
How to Apply
You cannot apply online on this website. You need to first select a course and then contact the education institution of your course and ask how to apply for the scholarship
You can find a list of courses and institutions that are linked to the Orange Knowledge Programme in Studyfinder, using the filter 'OKP qualified - Yes'. You can also find contact details of the institutions there.
For more details, visit OKP website
How To Apply For Scholarships - And Get Taken
Want to study abroad?
Find Ongoing Scholarships to Study Abroad Here
Scholarships You May Like