Nanyang President's Graduate Scholarships for International Students 2020-2021
The Nanyang President's Graduate Scholarship (NPGS) is a competitive and prestigious scholarship scheme designed to encourage outstanding graduates or final-year students to take their first step towards a leading research career by studying for a doctoral degree programme (PhD) at the Nanyang Technological University (NTU), one of Asia's leading research universities. Funding will be provided for up to 4 years for NPGS awardees. Up to 30 NPGS awards will be made available in each Academic Year. Successful candidates will be known as Nanyang President's Graduate Scholars
Table of Content
About Nanyang Technological University
A research-intensive public university, Nanyang Technological University, Singapore (NTU Singapore) has 33,000 undergraduate and postgraduate students in the colleges of Engineering, Business, Science, and Humanities, Arts and Social Sciences, and its Graduate College. NTU�s Lee Kong Chian School of Medicine was established jointly with Imperial College London. NTU�s campus is frequently listed among the Top 15 most beautiful university campuses in the world. It has 57 Green Mark-certified (equivalent to LEED-certified) building projects comprising more than 230 buildings, of whic... read more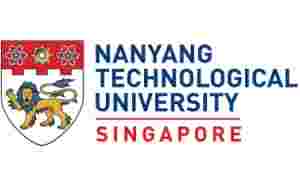 Nanyang Technological University PhD Scholarship
Aim and Benefits of Nanyang Technological University PhD Scholarship
Full tuition fees
Monthly stipend of $3,000
Conference allowance up to S$4,000 per financial year (April previous year to March current year).
One-time IT allowance of $1500
Annual grant of $500 for journal subscription or book purchase
Thesis preparation allowance
Priority will be given for subsidised campus accommodation
Requirements for Nanyang Technological University PhD Scholarship Qualification
There is no restriction as to the nationality of candidates but all things being equal, preference will be given to Singapore Citizens and Singapore Permanent Residents
You must have a First Class Honours degree or equivalent at Bachelor's level. If you have not yet completed your undergraduate degree programme, you will need to furnish documentation from your university that you are on track to get a First Class Honours degree or equivalent.
Checkout:
20 How To Study Abroad Frequently Asked Questions
Application Deadline
November 30, 2019
How to Apply
Interested and qualified? Go to
Nanyang Technological University on venus.wis.ntu.edu.sg
to apply
If you have enquiries about the Nanyang President's Graduate Scholarship, please email to Admissions Research ([email protected]).
For more details, please visit Nanyang Technology University website here
Read Also:
Top 20 Reasons To Study Abroad
Scholarships You May Like