Loughborough University 2020-2021 Graduate School Development Trust Africa Scholarships UK
The Loughborough University is inviting applications from qualified scholars who wish to enhance their education to apply for its 2020-2021 Graduate Development Trust Africa Scholarship for the opportunity to school in UK.
This Trust aims to cover full tuition fees but students. The scholarships are being funded through a combination of generous external funding and University funds. The University will award a limited number of scholarships, and the standards required are very high.
Table of Content
About Loughborough University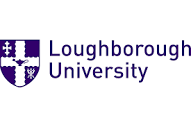 Loughborough Graduates Development
Aim and Benefits of Loughborough Graduates Development
The Loughborough Development Trust Africa Scholarship will cover 100% of the course fees for your chosen postgraduate taught course for one year (replacing any Departmental or Loughborough University scholarships or bursaries you may already have been awarded).
Students will be expected to fund their travel and maintenance costs through other sources. Evidence of maintenance funds must be included in the scholarship application.
Requirements for Loughborough Graduates Development Qualification
Currently domiciled (permanently living) in Africa
Evidence of exceptional academic achievement (normally a 1st Class Honours Degree)
Commitment to return to their home country on completion of postgraduate programme
Evidence of the ability and commitment to making a significant contribution to their home country on their return
Full understanding of the costs involved in coming to study and live in the UK
Evidence of strong motivation and initiative to secure funds to cover the remainder of the costs involved
Checkout:
20 How To Study Abroad Frequently Asked Questions
Interview date, Process and Venue for Loughborough Graduates Development
Applications will be initially shortlisted and the final decision on the awards will be made by a selection panel of senior staff of the University. The selection panel will use the eligibility criteria when assessing applications.
Applications received after the closing date will not be considered. A confirmation email will be sent when your application has been received. All those applying will be notified of the outcome of their application by email by the end of May 2020 at the latest. If your application is shortlisted, you will be given further guidelines on what will happen next.
Any award made to an applicant holding a conditional offer will be subject to those conditions being met in full. Applicants will also be expected to provide evidence of funds to cover their travel, living and maintenance costs and may be asked to pay a deposit towards their living costs as part of the conditions of the scholarship offer.
Application Deadline
April 15, 2020
How to Apply
The application form can be downloaded below, and should be returned (by post or email) to:
International Office
Marketing and Advancement
Loughborough University
LOUGHBOROUGH
Leicestershire LE11 3TU
UK
Email: [email protected]
Africa Scholarship - Application Form 2020-2021 Entry
For more details, visit Loughborough University website
Read Also:
Top 20 Reasons To Study Abroad
Scholarships You May Like