Kristianstad University 2020-2021 Scholarship for International Students- Sweden
That awesome opportunity is here again. Have you heard of Kristianstad University in Sweden? It is one of the best in Sweden and the university is currently accepting applications from non EU/EEA students who wish to further their studies in Sweden. Each year Kristianstad University offers a number of scholarships to qualified students from outside the EU/EEA and Switzerland.
The scholarship will be awarded to citizens of a country outside the EU/EEA with the requirement of paying tuition fee for studies at Kristianstad University. If granted a scholarship, it will include a full or partial reduction of the tuition fee. Keep in mind that these scholarships do not cover your living costs.
Table of Content
About Kristianstad University
Kristianstad University (HKR) is a small but at the same time large university in southern Sweden. The university is gathered in one campus situated just 10 minutes from the town centre of Kristianstad. Kristianstad University was founded in 1977, but we can trace our roots back to 1835 and the start of the teacher's training. We are proud of our 14,000 students and the diversity they represent. Our keywords are openness, curiosity and respect. Their research is challenge-driven and integrated with their degree programmes. Kristianstad University offer 50 programmes and 300 courses, al... read more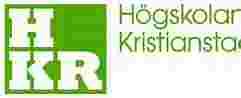 Kristianstad University Masters Scholarship
Aim and Benefits of Kristianstad University Masters Scholarship
Full or partial reduction of the tuition fee. Keep in mind that these scholarships do not cover your living costs.
Requirements for Kristianstad University Masters Scholarship Qualification
You are not eligible for a Kristianstad University Scholarship if you have not paid the application fee to Universityadmissons.se for the programme you wish to study.
Priority will be given to students who:
Applied in the first instance to Kristianstad University and on time in accordance with the national admission round
Have Kristianstad University as their first choice
Have studied at Bachelor's level at Kristianstad University and are applying for Master programmes
Have excellent study merits and good proficiency in English
Applications that are not filled in correctly will not be taken into consideration.
No consideration is taken of the students' financial needs in the selection process.
Checkout:
20 How To Study Abroad Frequently Asked Questions
Application Deadline
February 1, 2020
How to Apply
Interested and qualified? Go to
Kristianstad University on www.hkr.se
to apply
To apply for a Kristianstad University Scholarship, you must first apply for the programme you wish to study at Kristianstad University using the national application website, www.universityadmissions.se, during the application time for autumn semester studies. You then apply for a Kristianstad University Scholarship using this online application form
For more details, visit Kristianstad university website
Read Also:
Top 20 Reasons To Study Abroad
Scholarships You May Like