KPMG Graduate Trainee Programme for young Nigerians 2019-2020
Every day at KMPG different types of professionals play a crucial role in helping various organizations create value and grow with confidence. The aim towards delivering the best services to both clients, investors, government, stakeholders and the general public alike.
KMPG provides audit, tax, and advisory services including industry insights and tips to help other organizations negotiate risks and perform in today's dynamic and challenging environment. In addition, it also offers a graduate trainee programme.
The KPMG Graduate Trainee Programme is a year-round programme that offers opportunities to fresh graduates who have little or no experience in the work industry to apply to the organization. KMPG responds by recruiting outstanding freshers who will benefit immensely from high-quality assignments, training, support and international opportunities designed to help the graduate grow personally and professionally.
Applications open every year in August and KPMG's LaunchPad recruitment events usually take place between October and December of the same year. Interested applicants are encouraged to apply early as KPMG recruits on a rolling basis, and some routes fill faster than others.
Table of Content
About Klynveld Peat Marwick Goerdeler (KPMG)
KPMG is a global network of independent professional services firms with deep expertise in the provision of audit, tax and advisory services to clients in various industries and sectors of the economy. The Firm is well represented in Nigeria and across the African continent, with the objective of providing exceptional and quality services to multinational, regional and local clients and to enhance the product offerings in certain previously under-serviced markets. We are a team of outstanding professionals with diverse backgrounds, varied experience and probing minds. We always strive to w... read more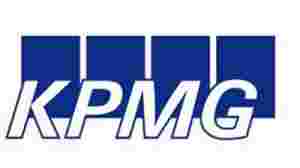 KPMG Graduates
Requirements for KPMG Graduates Qualification
Eligible candidates must:
Be below 26 years old as at the date of application.
Have a minimum of 5 O' level credits (including English & Math) at ONE sitting
Have a minimum of second class (upper
division) degree at first degree. Please note that OND and HND qualifications are NOT eligible.
Have a minimum of second class (upper division) degree at first degree and
at Law school (For Law graduates only).
Be about to complete or completed the National Youth Service Corps (NYSC) scheme.
Checkout:
20 How To Study Abroad Frequently Asked Questions
Interview date, Process and Venue for KPMG Graduates
Selection criteria:
Graduate Test
As part of our selection criteria, you will be expected to write our GMAT based aptitude test.
Once you have gone through our Aptitude test, you will be sent a link to go through our Situational Judgment Test. This form of test allows you us to assess your critical thinking qualities.
Assessment Centers
Our Assessment centers serves as our next stage of recruitment process. This process allows us to test your ability to work with others as a team.
This assessment is critical as it allows us evaluate how you respond to others during a team work exercise.
Interviews
Once successful at the assessment center, you will be invited for interviews where you meet with a Partner for a one on one interviews.
Offer
This indicates you have successfully gone through all our recruitment process and have been considered for hire.
At this stage you will be required to go for a medical check up after which you will be given an offer letter.
Application Deadline
Not Specified
How to Apply
Interested and qualified? Go to
Klynveld Peat Marwick Goerdeler (KPMG) on krb-sjobs.brassring.com
to apply
Our application process is designed to get the best from all kinds of people. We've made it as straightforward as possible. But we recommend taking some time to find out what we're looking for, and what you can expect from us.
Here, you can find tips on everything from completing your application form, to interview technique.
Please click here to apply.
For more details, please visit the scholarship website here
Read Also:
Top 20 Reasons To Study Abroad
Scholarships You May Like