Kingston University Undergraduate Scholarships 2020/2021 for International Students – UK
Kingston University UK offers awards to international students totalling £200,000 every year, with our international scholarships each worth £4,000 per year of study.
The scholarships are open to prospective full-time undergraduate students in any subject area for each year of a three-year course (subject to satisfactory progress).
Table of Content
About Kingston University
At Kingston University, they are passionate about enhancing their students' life chances by helping them make the most of their learning opportunity and equipping them with the skills and knowledge needed in the 21st Century's demanding workplace. Kingston University is ranked in the UK's top 50 in the 2020 Guardian University Guide. Top in the UK for design and crafts. Top in London for nursing and midwifery, run jointly with St George's, University of London. Kingston University is a top 10 London University and is ranked in the top 200 young universities in the world.... read more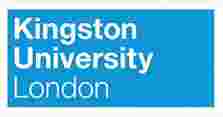 Kingston University Undergraduate Scholarship
Aim and Benefits of Kingston University Undergraduate Scholarship
International scholarships each worth £4,000 per year of study.
Requirements for Kingston University Undergraduate Scholarship Qualification
Before you begin your application, please make sure that you meet the eligibility criteria. You must:
are an international student (classified as 'overseas' for fee purposes);
have an offer (conditional or unconditional) of a place on an undergraduate degree course or foundation degree course at Kingston for 2020/21 entry; and
are not currently registered on an undergraduate course at Kingston University.
Selection Criteria: Scholarship will be awarded on the basis of:
academic merit;
what you expect to gain from the course you are taking; and
what you intend to do after completing the course.
Checkout:
20 How To Study Abroad Frequently Asked Questions
Interview date, Process and Venue for Kingston University Undergraduate Scholarship
You will receive a confirmation email as soon as you submit your application
If any supporting documents are missing, you will receive 'chasing emails' (remember, they must receive all of the required supporting documents by 31 May or your application will not be processed)
They will email all applicants with a final decision by mid-July
Documents Required for Application
Please note that you will need electronic copies of the following documents to make your application online:
a copy of your Kingston University offer letter;
an academic reference letter;
a copy of your academic transcript/worksheet; and
a copy of your Academic IELTS or TOEFL result (where applicable).
Application Deadline
May 31, 2020
How to Apply
Interested and qualified? Go to
Kingston University on www.kingston.ac.uk
to apply
The scholarships application procedure is separate from the admissions application procedure.
Important Notes: if the application deadline falls during a weekend, they will continue to accept submissions until midday (UK time) on the following Monday.
For more details, visit Kingston University website
Read Also:
Top 20 Reasons To Study Abroad
Scholarships You May Like