King's College London 2023-2024 Africa Studentships (entry) Scholarship
This project seeks to understand how fashion producers in Africa use knowledge, technology, capital and inputs to create social, economic and cultural value for domestic and global markets, and how this influences socioeconomic change. Creative economies enable broader readings of value across economic, social and cultural spheres, presenting opportunities for conceptual innovation in this project. Current debates on global production, such as with global value chains, have tended to neglect ideas of lead firms in Africa due to narrow understandings of value.
The project therefore aims to move beyond visions of Africa as resource-constrained to focus on creativity, ideas and innovation, including in sustainability, emerging across the continent. The PhD will focus on generating new data on fashion economies relevant to industry and pursue concept-building on lead firms in the global South.
Table of Content
About King's College London (KCL)
King's College London is a public research university located in London, United Kingdom, and a founding college and member institution of the federal University of London. King's was established in 1829 by King George IV and Arthur Wellesley, 1st Duke of Wellington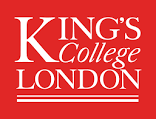 Subscribe for scholarship alert.
Be among the first to know whenever new King's College London (KCL) scholarship is going on. Enter your email address and click the Subscribe button ↓
KCL Africa Studentships
Aim and Benefits of KCL Africa Studentships
The studentship covers the following for four years:
Tuition fees at the higher international/overseas rate;
An annual stipend (living allowance): at the UKRI rate (for the year 2022/23, this was set at £19,688);
Research costs up to £5,000 per annum.
Requirements for KCL Africa Studentships Qualification
African Leadership Centre, King's College London
International political economy, creative and cultural studies
African nationals and be permanently resident in an African country;
Plan to commence a full-time MPhil/PhD programme at King's College London in the 2023-24 academic year (Ideally we would like to candidate to start in October 2023 but by no later than January 2024).
Meet the academic requirements for enrolment for the PhD degree in the Faculty of Social Science and Policy at King's College London.
You should hold or expect to obtain a High Merit or Distinction at Master's level (or equivalent) in any subject.
Disciplinary areas of particular relevance would include but not be limited to: International Political Economy; Political Economy; Fashion Management; Business; Development Studies; Culture, Media & Creative Industries; Policy; Sociology; Geography; Social Sciences.
A strong interest in fashion and the creative economy (academic, professional, personal).
Good team-working, observational, organisation and communication skills.
Experience of qualitative and quantitative methods.
Checkout:
How To Write A Scholarship Essay - Scholarship Essay Examples
Interview date, Process and Venue for KCL Africa Studentships
The selection process will involve a pre-selection based on documents – CV, cover letter explaining your interest in the project and how your prior experience is relevant, and sample of written work (i.e MSc/MA thesis). Please email these documents to Dr Ikpe and Dr England in advance of applying through the KCL portal. If selected, this will be followed by an invitation to an interview. If successful at the interview, an offer will be made for PhD study and scholarship funding.
Documents Required for Application
Please ensure that you send in all relevant documentation with your online application, as otherwise delays will occur in processing your application. Usually this includes:
A personal statement

A research proposal and/or project approval form

Transcripts of your previous qualifications (with official English translations if not originally in English)

An academic reference. Please note you may be required to obtain a second academic reference at the request of the department

Any English language qualifications that you have (if your first language is not English).
Some courses require specific additional documents to be submitted with the application, such as a sample of previous academic writing. Please check the 'Entry requirement' section in the course's entry on the postgraduate course finder for further details.
Application Deadline
June 30, 2023
How to Apply
Interested and qualified? Go to
King's College London (KCL) on apply.kcl.ac.uk
to apply
UK Scholarships for International Students 2023/2024
20 Scholarships for African Students 2023/2024
Want to study abroad?
Find Ongoing Scholarships to Study Abroad Here
Subscribe for scholarship alert.
Be among the first to know whenever new King's College London (KCL) scholarship is going on. Enter your email address and click the Subscribe button ↓
Scholarships You May Like
Subscribe for scholarship alert.
Be among the first to know whenever new King's College London (KCL) scholarship is going on. Enter your email address and click the Subscribe button ↓