Kent State University 2020-2021 Global Diversity Scholarship for International Students – USA
The Kent State University is currently accepting applications from qualified international students for its 2020-2021 Global Diversity Scholarship.
Global Diversity Scholarship is dedicated to diversify the student body and make sure specific regions are represented at Kent State campus.
Table of Content
About University of Kent
The University is one of the country's leading academic institutions producing world-class research, rated internationally excellent and leading the way in many fields of study. They are a forward-thinking research institution, committed to the transformative power of education and research and to the development and support of their students and staff.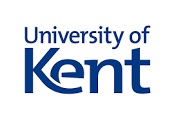 Kent State University Undergraduate Scholarship
Aim and Benefits of Kent State University Undergraduate Scholarship
One-time award ranges from $2,000-$31,856.00 will be distributed to awardees who have been awarded Global Diversity Scholarship.
Requirements for Kent State University Undergraduate Scholarship Qualification
International new Freshman that demonstrate excellent academics and come from underrepresented regions
Jointly nominated by the departments and the Office of Global Education
Students will add to the diversity of the student population based on country/region of origin or ethno-linguistic background
Having a minimal overall GPA of 3.0 on US 4.0 scale
Unconditional Admission to Kent State University as a freshman
Checkout:
How To Write A Scholarship Essay - Scholarship Essay Examples
Application Deadline
Not Specified
How to Apply
Interested and qualified? Go to
University of Kent on kent.qualtrics.com
to apply
Students will need to submit scholarship application form that includes an essay to be considered for scholarship.
Application Deadline:
Spring application deadline: 1st October 2020
Fall application deadline: 1st April 2021
For more details, visit Kent State University website
How To Apply For Scholarships - And Get Taken
Want to study abroad?
Find Ongoing Scholarships to Study Abroad Here
Scholarships You May Like