Jungle Scout Scholarship For Students in USA 2019 - 2020
The Jungle Scout team are excited to announce this new charitable initiative – offering scholarships to students in the US who are studying in business, entrepreneurship and computer science related fields.
Table of Content
About Jungle Scout Scholarship
Jungle Scout was founded by Greg Mercer in 2014 as the solution to finding great products to sell on Amazon. Since launching as the first Amazon product research tool on the market, we have carved our place as the go-to tool for novices and power-sellers alike. We have had our share of successes and failures as Amazon sellers. There is no need to live through the pain and cost of failures we have shared. We aim to share everything that we know, with complete transparency, in everything that we do: free webinars, case studies, podcasts, video courses, and more. We want to give back to the Amaz... read more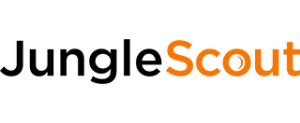 Jungle Scout Scholarship Undergraduate Scholarship
Aim and Benefits of Jungle Scout Scholarship Undergraduate Scholarship
Please note that this Scholarship will be funded by profits from the sale of our product on Amazon, and backed by Jungle Scout. Applicants awarded any scholarship funding will be responsible for their own tax liability.
The fund will be a minimum of $2000 per selected applicant, given as a one time payment
Jungle Scout Scholarship Undergraduate Scholarship Courses
Requirements for Jungle Scout Scholarship Undergraduate Scholarship Qualification
As a Jungle Scout Scholarship holder you are required to:
Accept the scholarship by the given deadline. Jungle Scout reserves the right to withdraw the offer of a scholarship if it is not accepted by the given deadline.
Meet any conditions attached to your academic offer.
Register on your academic course by the given start date, as specified in your application. Scholarships may not be deferred to the following semester or academic year.
Be registered as a full-time student at an accredited College or University in the United States
Be registered as a student in the fields of Business, Entrepreneurship or Computer Science. All related fields will be considered and must be specified in the application.
Utilize the awarded scholarship to fund your studies in your particular field and/or to fund a particular project. This can include tuition fees, equipment and books and living costs as a student.
Make satisfactory progress on your programme of study. The scholarship is subject to satisfactory progress.
Repay the scholarship amount, pro-rata, if you withdraw from your course before completion of the semester.
Agree to send Jungle Scout an update of your academic progress half way through the semester which has been awarded funding and attend a personal coaching session with Greg Mercer
Agree to Jungle Scout contacting you at the end of the semester for an update on how the scholarship has influenced your studies.
Agree to Jungle Scout contacting you on or after your graduation to find out how the scholarship has helped to influence your career
Checkout:
20 How To Study Abroad Frequently Asked Questions
Interview date, Process and Venue for Jungle Scout Scholarship Undergraduate Scholarship
Please read these terms carefully and ensure that you understand the conditions of the scholarship.
Jungle Scout reserves the right to withdraw the scholarship if students are subsequently found to be ineligible or if these terms and conditions are not adhered to.
Jungle Scout reserves the right to amend its scholarship provision without notice.
Application Deadline
November 15, 2019
How to Apply
Interested and qualified? Go to
Jungle Scout Scholarship on www.surveymonkey.com
to apply
You have to follow these simple steps.
Visit the online application form.
Fill all your details and submit before the deadline (15 November 2019)
Upload proof of your study.
submit a link to a short video (video can be upload to YouTube or Google drive) describing yourself, your study and your plan for towards future career. (optional but important)
Elevator Pitch: Imagine you're trapped in an elevator with Greg Mercer, CEO of Jungle Scout. He wants to know all about your innovative SaaS and/or eCommerce business idea. What would you say to him?
Other information that may support your application selection.
For more details, please visit the scholarship website here
Read Also:
Top 20 Reasons To Study Abroad
Scholarships You May Like