Oops!
Seems like
United Nations University
is not currently accepting applications for this particular scholarship. Never miss this scholarship again, let's alert you when application is going on. Enter your email address and click the Subscribe button ↓
Meanwhile below is a list of ongoing popular scholarships you can apply for now
See all ongoing scholarships here
JSPS–UNU 2020 Postdoctoral Fellowship Programme for study in Japan
Applications are now being welcome by the JSPS-UNU for its 2020 Postdoctoral fellowship programme which is to be taken in Japan at the United Nations University.
Jointly organized by the United Nations University and the Japan Society for the Promotion of Science (JSPS), the JSPS–UNU Postdoctoral Fellowship Programme is designed to provide promising, highly qualified, young researchers with the opportunity to conduct advanced research in sustainability in co-operation with host researchers at Japanese universities and research institutions.
The UNU Institute for the Advanced Study of Sustainability (UNU-IAS, Tokyo) acts as the nominating authority for the JSPS–UNU Postdoctoral Fellowship Programme. This fellowship is aimed at candidates who have completed their doctorates in the past six years and also have professional and/or research experience. UNU-IAS will assist in securing acceptance from host researchers for shortlisted candidates.
Table of Content
About United Nations University
The United Nations University (UNU) is a global think tank and postgraduate teaching organisation headquartered in Japan. The mission of the UN University is to contribute, through collaborative research and education, to efforts to resolve the pressing global problems of human survival, development and welfare that are the concern of the United Nations, its Peoples and Member States. In carrying out this mission, the UN University works with leading universities and research institutes in UN Member States, functioning as a bridge between the international academic community and the United ... read more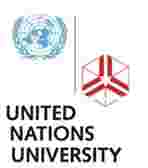 Subscribe for scholarship alert.
Be among the first to know whenever new United Nations University scholarship is going on. Enter your email address and click the Subscribe button ↓
JSPS-UNU PostDoctoral
Aim and Benefits of JSPS-UNU PostDoctoral
A round-trip air ticket (based on JSPS regulations)
A monthly maintenance allowance of JPY362,000
A settling-in allowance of JPY200,000 (based on JSPS regulations)
Overseas travel, accident, and sickness insurance coverage, etc.
Notes:
The amounts of the awards indicated above are subject to change by JSPS.
In the case that a Fellow is already residing in Japan before his/her fellowship starts or obtains resident status before his/her fellowship is designated to begin, the above-mentioned air ticket to Japan and settling-in allowance will not be provided. A research grant, "Grant-in-Aid for Scientific Research", is available to cover cooperative research-related expenses. Application for these grants is made by the host researcher through his/her institution.
Requirements for JSPS-UNU PostDoctoral Qualification
Fellowships are awarded for a period of 24 months. Applicants must:
Hold a doctoral degree (received on or after 2 April 2014) when the fellowship begins, or be scheduled to receive a doctoral degree before the fellowship begins.
Japanese nationals are not eligible, nor are those of dual nationality if one is Japanese.
Also those who have permanent residency in Japan are not eligible.
Those who have previously been awarded a Standard or Pathway Fellowship under the JSPS Postdoctoral Fellowship for Research in Japan are not eligible.
Checkout:
How To Write A Scholarship Essay - Scholarship Essay Examples
Interview date, Process and Venue for JSPS-UNU PostDoctoral
UNU will act as the nominating authority of the programme, and applications should be submitted to UNU-IAS. UNU-IAS nominates candidates to JSPS based on the following criteria:
the research objectives of the applicant and the quality of his/her research proposal,
the relevance of the research proposal to the ongoing or planned research activities of the applicant's indicated research programme at UNU-IAS, and
the applicant's academic merit and his/her potential for successful research while in Japan.
UNU intends to inform successful candidates of the results of the nomination in May 2020. JSPS takes up to 3 months after receiving the nominations to process its award decisions.
Review of applications by the Fellowship Committee will begin immediately after the application deadline. Short-listed candidates will be contacted for a telephone interview and to provide reference letters.
Application Deadline
February 21, 2020
How to Apply
Research proposals for JSPS–UNU Postdoctoral Fellowships should relate clearly to one of the specific research areas of UNU-IAS listed below. The proposed research must be policy-relevant and incorporate gender issues within the research agenda
Interested and eligible candidates are invited to submit a completed Application Form and supporting documents to [email protected] If an applicant does not have access to the Internet, he or she should contact UNU-IAS. The form and the required documents indicated in the form must be in English. If supporting documents are not in English, English translations must be attached.
For more details, visit JSPS-UNU website
How to Write a Good Scholarship Application Letter (Sample Examples Included)
How To Apply For Scholarships - And Get Taken
Want to study abroad?
Find Ongoing Scholarships to Study Abroad Here
Subscribe for scholarship alert.
Be among the first to know whenever new United Nations University scholarship is going on. Enter your email address and click the Subscribe button ↓
Scholarships You May Like
Subscribe for scholarship alert.
Be among the first to know whenever new United Nations University scholarship is going on. Enter your email address and click the Subscribe button ↓