JSPS–UNU 2020 Postdoctoral Fellowship Programme for International Researchers–Japan
The JSPS–UNU Postdoctoral Fellowship Programme is designed to provide promising, highly qualified, young researchers with the opportunity to conduct advanced research relevant to the main thematic focus areas of the UNU Institute for the Advanced Study of Sustainability (UNU-IAS, Tokyo) in cooperation with host researchers at Japanese universities and research institutions.
Fields of Research:
Under this programme fellows conduct research relevant to one or more of the main thematic focus areas of UNU-IAS: sustainable societies, natural capital & biodiversity, and global change & resilience.
Research proposals for JSPS–UNU Postdoctoral Fellowships should relate clearly to one of the specific research areas of UNU-IAS listed below. The proposed research must be policy-relevant and incorporate gender issues within the research agenda:
Governance for Sustainable Development
Water for Sustainable Development
Education for Sustainable Development
International Satoyama Initiative
Table of Content
About United Nations University
The United Nations University (UNU) is a global think tank and postgraduate teaching organisation headquartered in Japan. The mission of the UN University is to contribute, through collaborative research and education, to efforts to resolve the pressing global problems of human survival, development and welfare that are the concern of the United Nations, its Peoples and Member States. In carrying out this mission, the UN University works with leading universities and research institutes in UN Member States, functioning as a bridge between the international academic community and the United ... read more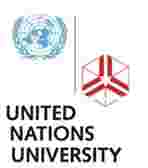 JSPS-UNU Research
Aim and Benefits of JSPS-UNU Research
A round-trip air ticket (based on JSPS regulations)
A monthly maintenance allowance of JPY362,000
A settling-in allowance of JPY200,000 (based on JSPS regulations)
Overseas travel, accident, and sickness insurance coverage, etc
Requirements for JSPS-UNU Research Qualification
Applicants must hold a doctoral degree (received on or after 2 April 2014) when the fellowship begins, or be scheduled to receive a doctoral degree before the fellowship begins.
Japanese nationals are not eligible, nor are those of dual nationality if one is Japanese. Also, those who have permanent residency in Japan are not eligible.
Those who have been previously awarded a Standard or Pathway Fellowship under the JSPS Postdoctoral Fellowship for Research in Japan scheme are not eligible.
Applicants with at least 10 months research and/or professional experience are especially encouraged to apply.
Checkout:
20 How To Study Abroad Frequently Asked Questions
Application Deadline
February 21, 2020
How to Apply
Interested and eligible candidates are invited to submit a completed Application Form and supporting documents to [email protected]. If an applicant does not have access to the Internet, he or she should contact UNU-IAS. The form and the required documents indicated in the form must be in English. If supporting documents are not in English, English translations must be attached.
For more details, visit JSPS-UNU website
Read Also:
Top 20 Reasons To Study Abroad
Scholarships You May Like