John Thompson 2020 Masters Scholarship at Dublin City University Business School
John Thompson is accepting application from international students from all over the world who wish to pursue their masters studies at Dublin City University Business School, Ireland for academic year 2020-2021. John
The MSc in Digital Marketing is designed to help participants understand how digital technologies are changing consumer behaviour and equip them with the knowledge to engage with consumers using digital channels.
Participants benefit from a combination of exposure to cutting edge research, academic rigor, industry practice and applied workshop and projects. Lectures are delivered by experienced international and Irish experts from industry and practice, in areas such as data analytics and visualisation, digital advertising and communication, and digital marketing strategy.
Table of Content
About Dublin City University Business School
We have redefined the boundaries of the traditional business school, collaborating on multiple levels with business, with industry and with the government. Being responsive to the needs of people, organisations, economies and societies is at the heart of all of our programmes, and it gives us a momentum not readily achieved by older institutions. We develop our students' capability to bring sustainable value to their organisations and to society at large, to confidently manage and lead in environments that are not predictable, and to prepare them for diverse, dynamic career paths over ... read more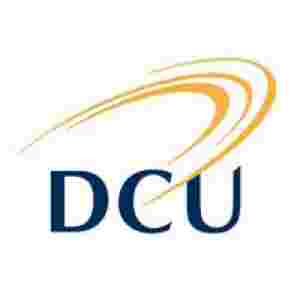 John Thompson DCU Masters Scholarship
Aim and Benefits of John Thompson DCU Masters Scholarship
John Thompson Scholarship will provide full waiver in the tuition fees.
John Thompson DCU Masters Scholarship Courses
Requirements for John Thompson DCU Masters Scholarship Qualification
To be eligible for John Thompson Scholarship, candidates must fulfill following requirements:
Required Language: English.
Eligible Countries: All world countries
Students must possess a First Class Honours (1.1) Degree.
Additionally, candidates applying for John Thompson Scholarship, 2020 must have an interest in and understanding of media, marketing, business, and journalism.
Similarly, students should meet the academic and other entry requirements of the MSc program
Checkout:
20 How To Study Abroad Frequently Asked Questions
Documents Required for Application
CV
Also, a statement of motivation and suitability for the scholarship in at most 250 words.
A copy of their academic transcript/proof of final degree award
Application Deadline
July 26, 2020
How to Apply
Submissions should be sent to the Group Head for Marketing at DCU Business School Professor Edgar Morgenroth via email at [email protected] no later than 5.00pm on 26th June 2020.
For more information visit the scholarship webpage
Read Also:
Top 20 Reasons To Study Abroad
Scholarships You May Like