Jelvix Scholarship Program 2019
Jelvix Scholarship Program 2019
Jelvix Scholarship Program is for high school and graduate students interested in science, innovative and emerging technologies, engineering.
The mission of the Scholarship Program is for Jelvix to provide a unique opportunity for exceptional people to make the world better by investing in students who are dedicated to leadership, service, and action that positively affects others.
To the selected students, Jelvix offers a unique opportunity giving away a $1,000 award in hopes to help ease their educational endeavours.
Table of Content
About Jelvix Scholarship
Jelvix is a global technology consulting company that provides software engineering, design, and digital transformation services with offices located across the world. Jelvix offers achievement-based Scholarship Program for high school and graduate students interested in science, innovative and emerging technologies, engineering. Our team foster creative and enthusiastic students who strive to make a difference in the world. Students can be recognized for their capacity to lead and serve, as well as make a significant impact and contribution to their schools and communities. The mission ... read more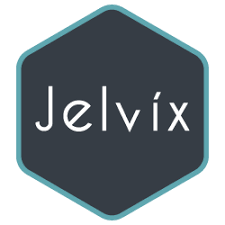 Jelvix Scholarship Bachelors degree
Aim and Benefits of Jelvix Scholarship Bachelors degree
Benefits
Our team will select two best essays and reward applicants one-time only:
1 place – $1000
2 place – $500
Requirements for Jelvix Scholarship Bachelors degree Qualification
Eligibility
Applicants are to meet the following criteria to be eligible to apply for Jelvix essay writing competition:
be a student currently attending or planning to attend a private or public accredited academic institution
have a minimum cumulative grade point average of 3.0 on a 4.0 scale
write and submit a unique essay with no plagiarized or copyright issues
include personal statement describing background, personal achievements, challenges, educational pursuits and goals
agree and authorize to publicize your selection and essay on Jelvix blog
Checkout:
20 How To Study Abroad Frequently Asked Questions
Interview date, Process and Venue for Jelvix Scholarship Bachelors degree
The deadline for the scholarship submission is July 31, 2019.
Late applications will not be entertained. The winners will be announced on August 20, 2019, on Jelvix blog
Application Deadline
May 18, 2019
How to Apply
Interested and qualified? Go to
Jelvix Scholarship on jelvix.com
to apply
The procedure of the scholarship application process is the following: candidates eligible for scholarship consideration must send Google Doc or Word Doc with an essay and a brief personal statement to [email protected].
Read Also:
Top 20 Reasons To Study Abroad
Scholarships You May Like