International Student Essay Contest: Internet Responsibility 2019
Carnegie Council for Ethics in International Affairs announces its 11th annual International Student Essay Contest, open to students of all nationalities anywhere in the world.
ESSAY TOPIC: Is there an ethical responsibility to regulate the Internet? If so, why and to what extent? If not, why not?
Please include in your analysis an explanation (in your own words) of "responsibility" and what it means to "regulate" the Internet. Your essay should consider at least one specific issue or area where "regulation" (as you define it) might be considered. For example, you may choose to address censorship, Internet accessibility, net neutrality, social media, cyber security, or other Internet-related issues. You are not limited to the aforementioned choices when discussing regulation.
Essays must identify the actor(s) that should or should not be responsible for Internet regulation. This can include international organizations, governments, corporations, online communities, and/or individuals. You are not limited to these examples when discussing actors, and you may choose to specify an agency, organization, etc. related to the particular issue you are considering.
Table of Content
About Carnegie Council
The mission of Carnegie Council is to inspire and guide debate, and to educate the public on ethical choices in matters related to global affairs. Since our founding by Andrew Carnegie a century ago, we have been one of the world's top creators of nonpartisan educational resources on international ethics used by professionals, journalists, educators, students, and the greater public. Carnegie Council is a non-profit 501(c) (3) institution. Carnegie Council's public education programs aim to make the moral dimensions of international issues more visible and accessible to students, scholars,... read more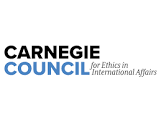 Carnegie Council High School
Aim and Benefits of Carnegie Council High School
1st place: $300 Amazon Gift Certificate
2nd place: $150 Amazon Gift Certificate
3rd place: $75 Amazon Gift Certificate
Winning essays will be published on CarnegieCouncil.org.
Requirements for Carnegie Council High School Qualification
All students, from high school students through graduate students, are eligible. Non-students are automatically disqualified.
Previous winners and honorable mentions are not eligible.
Checkout:
20 How To Study Abroad Frequently Asked Questions
Interview date, Process and Venue for Carnegie Council High School
The essays are judged in three categories: high school students; undergraduate students; and graduate students.
Application Deadline
October 16, 2019
How to Apply
Please email your essay as an attachment to [email protected].
On the first page of the essay and in the body of your email, please include:
Your full name;
The name of your school;
What level of student you are (high school, undergraduate, graduate).
ESSAY TOPIC: Is there an ethical responsibility to regulate the Internet? If so, why and to what extent? If not, why not?
CONTEST REQUIREMENTS:
Style: Persuasive, op-ed style (not academic, no footnotes)
Length: 1,000 to 1,500 words
Format: Essays can be submitted in .doc, .docx, .pdf, or .txt format. English language entries only.
Limit: One entry per person.
For sample essays, have a look at last year's winners here.
Before submitting your essay, please review these plagiarism guidelines to ensure that your work is original and properly cited. All essays will be screened using plagiarism-detecting software.
Read Also:
Top 20 Reasons To Study Abroad
Scholarships You May Like