International Medical University (IMU) 2020-2021 Undergraduate Scholarships
Fields of Study: Medicine, Chiropractic, Chinese Medicine Psychology, Pharmaceutical Chemistry, Pharmacy, Biomedical Science, Medical Biotechnology, Dietetics with Nutrition, Nutrition, Nursing.
Table of Content
About International Medical University (IMU)
The International Medical University is a private, English language, health sciences university in Kuala Lumpur, Malaysia, and Malaysia's leading private medical and healthcare university.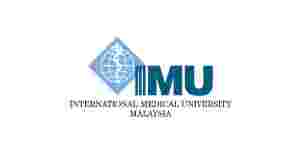 IMU Undergraduate Scholarship
Aim and Benefits of IMU Undergraduate Scholarship
There will be two types of scholarships available:
Full Tuition Fee (100%) for full duration of programme
Partial Tuition Fee (50%) for full duration of programme
All scholarships will only cover the tuition fees and no allowance for living expenses, books and study-related equipment.
Requirements for IMU Undergraduate Scholarship Qualification
Malaysian and international students are eligible to apply.
These scholarships will be awarded to students demonstrating outstanding academic excellence, extra curriculum participation and leadership qualities.
Checkout:
How To Write A Scholarship Essay - Scholarship Essay Examples
Interview date, Process and Venue for IMU Undergraduate Scholarship
IMU Scholarship Committee may vary the selection requirements as and when it deems necessary.
Application Deadline
Not Specified
How to Apply
Interested and qualified? Go to
International Medical University (IMU) on www.imu.edu.my
to apply
Make an online application for the programme of your choice at www.imu.edu.my/slim-oaa.
Upon successful application and meeting the scholarship's eligibility requirements, student will be invited to apply for the scholarship via email.
If you have received a conditional offer, kindly submit your final results to Admissions Department before the closing date to be eligible for the scholarship.
Deadlines vary for individual programs selected for the scholarship:
Medicine: 17th July 2020
Chiropractic: 12th June 2020
Chinese Medicine
Psychology: 14th Aug 2020
Pharmaceutical Chemistry: 12th June 2020, 14th Aug 2020
Pharmacy: 12th June 2019, 14th Aug 2019
Biomedical Science
Medical Biotechnology
Dietetics with Nutrition
Nutrition: 12th June 2020, 14th Aug 2020
Nursing: 14th Aug 2020
For more information; kindly visit the scholarship webpage
How To Apply For Scholarships - And Get Taken
Want to study abroad?
Find Ongoing Scholarships to Study Abroad Here
Scholarships You May Like