International Labour Organization (ILO) Global Media Competition on Labour Migration 2019
GENEVA (ILO News) – The International Labour Organization (ILO) is launching its fifth annual Global Media Competition to recognize exemplary media coverage of labour migration. And applications are now being invited from interested candidates who wish to participate in the competitions. This year's themes are 'fair recruitment' and 'the future of labour migration'.
Across the world, migrants face prejudice, intolerance and stigmatization in their workplaces and communities. Negative public narratives can lead to abuse and exploitation, and challenge social cohesion.
The aim of this competition is to promote quality reporting on labour migration issues, and for the first time, the competition has a student prize category and the option for a fellowship prize to be awarded to the winners. Balanced and ethical reporting can play an important role in addressing stereotypes and misconceptions, and in highlighting the positive contribution migrant workers make in their origin and destination countries.
To qualify for the award, the entries for the competition topic must have been published between 1 November 2018 and 31 October 2019.
Table of Content
About International Labour Organisation
The only tripartite U.N. agency, since 1919 the ILO brings together governments, employers and workers of 187 member States , to set labour standards, develop policies and devise programmes promoting decent work for all women and men. The main aims of the ILO are to promote rights at work, encourage decent employment opportunities, enhance social protection and strengthen dialogue on work-related issues. The ILO was founded in 1919, in the wake of a destructive war, to pursue a vision based on the premise that universal, lasting peace can be established only if it is based on social justice.... read more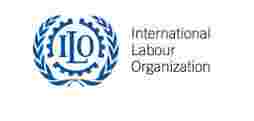 ILO Entrepreneur
Aim and Benefits of ILO Entrepreneur
The competition will award four professional prizes (two in the category 'fair recruitment of migrant workers' and two for 'the future of labour migration' category) and one student prize. The winners will be able to choose between cash (US$1,000 in the professional category and US$300 for the student category) or a paid fellowship to participate in an ITC-Turin course on a fair recruitment or labour migration topic in 2020 (see full Terms and Conditions for details).
Requirements for ILO Entrepreneur Qualification
qualify, entries must have been published between 1 November 2018 and 31 October 2019 (see Terms and Conditions for details). A submission in any language is welcome, however an English, French or Spanish translation must be included if the submitted material, or parts of it are in another language.
Checkout:
20 How To Study Abroad Frequently Asked Questions
Interview date, Process and Venue for ILO Entrepreneur
The winners will be selected by a panel of experts in international migration and journalism, based on creativity, accuracy and balance, protection of migrants, and positive portrayal of labour migration.
Application Deadline
October 31, 2019
How to Apply
Interested and qualified? Go to
International Labour Organisation on www.ilo.org
to apply
Complete the online entry form in the category of either 'professional' or 'student' category. You can submit your piece in the following categories: written press, photo essay, multimedia, video and/or radio. See the full Terms and Conditions for details.
For more details, please visit the scholrship website here
Read Also:
Top 20 Reasons To Study Abroad
Scholarships You May Like