IBM Research Africa Postdoctoral Fellowship 2021 for African Scientists
IBM Research Africa invites applications for postdoctoral positions to be held at the IBM Research Lab in South Africa, seeking outstanding candidates who obtained their doctoral degrees within the last five (5) years.
Applicants who are currently finalizing their doctoral dissertations for examination may apply, provided that they will submit by 31 July 2021. The positions are tenable for eight months between May and December 2021.
The research projects to be undertaken during the fellowship will be characterized by data-driven innovation and machine learning, in areas such as quantum computing, computational genomics, clinical natural language processing, biomedical image analysis, geospatial AI for climate and environmental applications, and decision optimization for policymaking with AI. Many of the research projects will be geared towards having a transformational impact in South Africa and across the African continent.
Table of Content
About IBM
At IBM, work is more than a job — it's a calling IBM's greatest invention is the IBMer. We believe that progress is made through progressive thinking, progressive leadership, progressive policy and progressive action. For that reason, we manage the brand to be highly esteemed and valued by forward-thinking clients, employees, communities, investors and the general public worldwide. IBMers believe in progress — that the application of intelligence, reason and science can improve business, society and the human condition... read more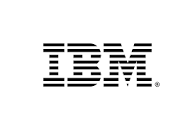 Subscribe for scholarship alert.
Be among the first to know whenever new IBM scholarship is going on. Enter your email address and click the Subscribe button ↓
IBM Research Africa Postdoctoral Fellowship Internship
Aim and Benefits of IBM Research Africa Postdoctoral Fellowship Internship
Successful candidates will work at a world-class research lab developing AI technologies, algorithms, and applications for some of the grand industry and development challenges that face the world today. Candidates will gain hands-on industry research experience while working directing on and gaining the knowledge of IBM's various advanced technologies.
Requirements for IBM Research Africa Postdoctoral Fellowship Internship Qualification
Be a South African natural.
Be a member of designated groups as defined in the Employment Equity Act: Black (African, Indian and Coloured).
Be unemployed for the duration of the fellowship.
Have completed a doctoral degree within the last (5) years in Computer Science and other fields with considerable computational modelling and programming focus, such as Computational Biology; Computer Science; Data Science; Electrical, Electronic or Computer Engineering; Computational Genomics; Industrial Engineering; Computational Physics; Computational Mathematics & Statistics, Health or Medical Informatics.
Have demonstrable research proficiency based on the scientific method, meaning they must have the ability to define research questions, formulate hypothesis, and develop innovative solutions using cutting edge technologies.
Be familiar with data science and machine learning methods, including their implementation. Experience with deep learning, signal and image processing, and computational mathematics will be advantageous.
Have considerable programming experience in languages such as C++, Python, Java, JavaScript, MATLAB, and R.
Preferred Technical and Professional Expertise
Be familiar with data science and machine learning methods, including their implementation. Experience with deep learning, signal and image processing, and computational mathematics will be advantageous.
Have considerable programming experience in languages such as C++, Python, Java, JavaScript, MATLAB, and R.
Checkout:
How To Write A Scholarship Essay - Scholarship Essay Examples
Application Deadline
Not Specified
How to Apply
Interested and qualified? Go to
IBM on careers.ibm.com
to apply
IBM is an equal opportunity employer and encourages applications from both genders as well as minority groups.
Applicants are to submit their detailed Curriculum Vitae which includes a publication list with full references (i.e. authors, title, year, name of the journal/publisher, volume and page numbers). Conference proceedings, technical reports, patent should also be reported.
Applicants must attach proof of their Master and Doctoral qualifications to their application. For those who are still in the process of completing their doctoral degree, a letter of confirmation from their current institution, stating that their Doctoral qualification will be completed and submitted for examination by 31 July 2021 must be attached to the application.
Requested information that is not included at the time of submitting the application, will render the application incomplete resulting in a rejection without review.
For more details, visit IBM website
20 Scholarships for African Students 2021/2022
How to Write a Good Scholarship Application Letter (Sample Examples Included)
Want to study abroad?
Find Ongoing Scholarships to Study Abroad Here
Subscribe for scholarship alert.
Be among the first to know whenever new IBM scholarship is going on. Enter your email address and click the Subscribe button ↓
Scholarships You May Like
Subscribe for scholarship alert.
Be among the first to know whenever new IBM scholarship is going on. Enter your email address and click the Subscribe button ↓