IBM Fellowship Awards Program for PhD Students 2020
IBM (International Business Machines Corporation) PhD Fellowship Awards Program, is now available to all exceptional PhD students, who have a keen interest in solving problems that are important to IBM and are in turn essential to innovation in many disciplines, and areas of study.
This includes pioneering work in cognitive computing and augmented intelligence; quantum computing; blockchain; data-centric systems; advanced analytics; security; radical cloud innovation; next-generation silicon (and beyond); and brain-inspired devices and infrastructure.
IBM wants to support PhD students, who want to make their mark in both promising and disruptive technologies, and only students who meet the eligibility criteria will be awarded.
Table of Content
About IBM
At IBM, work is more than a job — it's a calling IBM's greatest invention is the IBMer. We believe that progress is made through progressive thinking, progressive leadership, progressive policy and progressive action. For that reason, we manage the brand to be highly esteemed and valued by forward-thinking clients, employees, communities, investors and the general public worldwide. IBMers believe in progress — that the application of intelligence, reason and science can improve business, society and the human condition... read more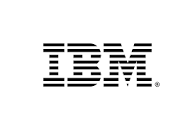 IBM PhD Scholarship
Aim and Benefits of IBM PhD Scholarship
The 2020 two-year IBM PhD Fellowships are awarded worldwide. A fellowship includes a stipend for two academic years (2020-2021 and 2021-2022) and, in the US, an education allowance for year one (2020-2021).
In the US, fellowship recipients while in school will receive a stipend for living expenses, travel, and to attend conferences ($35,000 for 2020-2021 and $35,000 for 2021-2022). US fellowship recipients will also receive $25,000 toward their education in 2020-2021.
Outside the US, fellowship recipients while in school will receive a competitive stipend for living expenses, travel, and to attend conferences for the two academic years 2020-2021 and 2021-2022. Fellowship stipends vary by country.
All IBM PhD Fellowship awardees will be mentored by an IBMer in order to collaborate on a research or technology project for the duration of the award period and are strongly encouraged to do an internship during the first or second year of their award.
IBM PhD Scholarship Courses
Requirements for IBM PhD Scholarship Qualification
Students from Europe and Russia may be nominated in their first year of study in their doctoral program.
Outside of Europe and Russia, students must have completed at least one year of study in their doctoral program at the time of their nomination.
Students from U.S. embargoed countries are not eligible for the program.
Award Recipients will be selected based on their overall potential for research excellence, the degree to which their technical interests align with those of IBM, and their academic progress to-date, as evidenced by publications and endorsements from their faculty advisor and department head.
While students may accept other supplemental fellowships, to be eligible for the IBM Ph.D. Fellowship Award they may not accept a major award in addition to the IBM Ph.D. Fellowship.
Students must be nominated by a doctoral faculty member and enrolled full-time in a college or university Ph.D. program. The faculty member is encouraged to contact an IBM colleague prior to submitting the nomination to assure mutual interest.
Checkout:
20 How To Study Abroad Frequently Asked Questions
Interview date, Process and Venue for IBM PhD Scholarship
Preference will be given to students who have had an IBM internship or have closely collaborated with technical or services people from IBM.
The IBM Ph.D. Fellowship Awards program also supports our long-standing commitment to workforce diversity. IBM values diversity in the workplace and encourages nominations of women, minorities and all who contribute to that diversity.
Application Deadline
October 24, 2019
How to Apply
Interested and qualified? Go to
IBM on ur-awards-prod.mybluemix.net
to apply
Nominate your PhD student for an IBM PhD Fellowship Award
Strong collaboration with faculty, students and universities is vital to IBM. The IBM PhD Fellowship Program advances this collaboration by recognizing and supporting exceptional PhD students who want to make their mark in promising and disruptive technologies.
For more details, please visit the scholarship website here
Read Also:
Top 20 Reasons To Study Abroad
Scholarships You May Like