Goethe Business School 2021 FIRM Risk Management Scholarships for Masters Students – Germany
The Goethe Business School is delighted to announce the possibility of FIRM Risk Management Scholarships for exceptional applicants with a special interest in the field of risk management.
The Frankfurt Institute for Risk Management and Regulation (FIRM) aims at setting new standards in the field of risk management and regulation. To this end, FIRM supports relevant research as well as higher education programs in Frankfurt am Main.
The part-time Master in Finance program offered by Goethe Business School (GBS) on behalf of the Faculty of Economics and Business Administration at Goethe University was selected as one of the few programs to be supported by FIRM.
Table of Content
About Goethe Business School (GBS)
Goethe Business School (GBS) offers executives and young professionals an exclusive platform for a broad portfolio of education and training programs at Goethe University – at the heart of Europe's financial center Frankfurt am Main. Founded in 2004, GBS is closely connected to the Faculty of Economics and Business Administration. The GBS learning approach is truly unique and offers a custom-tailored type of education based on the combination of insights of leading academics, practical content as well as relevant soft skills. The attractive study facilities of the... read more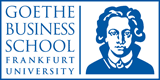 GBS Masters Scholarship
Aim and Benefits of GBS Masters Scholarship
FIRM Risk Management Scholarships can amount up to 25% of the program's tuition fee and will be deducted from the final tuition installment.
FIRM scholars will become members of the FIRM Alumni Network.
GBS Masters Scholarship Courses
Requirements for GBS Masters Scholarship Qualification
Candidates meeting the following criteria are encouraged to apply for one of the available FIRM Risk Management Scholarships:
Excellent academic and/or professional achievements
Any financial employer support granted should not exceed 25% of tuition fees
Successful admission to the part-time Master in Finance program
Selection and completion of risk management modules of the part-time Master in Finance curriculum, to include the concentration and elective modules as well as the Master thesis
Checkout:
How To Write A Scholarship Essay - Scholarship Essay Examples
Interview date, Process and Venue for GBS Masters Scholarship
The GBS Admissions Office will communicate the results to all individual candidates on or before March 4, 2021. Applicants are then asked to decide within seven days from the date the offer letter is issued to secure their scholarships. Applicants who do not reply by this timeline will forfeit their scholarship award to another qualified applicant.
Application Deadline
January 22, 2021
How to Apply
A typical FIRM Risk Management Scholarship application contains a written motivational statement (in English and no longer than one-page) describing the applicant's special eligibility and further relevant details, for example academic profile, career path and any relevant work experience and achievements.
Applications for FIRM scholarships can be submitted to the GBS Admissions Office either by post or email ([email protected]). Further information can be found in the FIRM Scholarship Key Fact Sheet
For more details, visit GBS website
How To Apply For Scholarships - And Get Taken
Want to study abroad?
Find Ongoing Scholarships to Study Abroad Here
Scholarships You May Like