GitHub 2022 Remote Support Engineer III
More and more companies are using GitHub Enterprise, so the support team is growing. When our customers have problems, they contact us and it is our goal to help them as quickly and awesomely as possible. We're looking for Enterprise Support Engineers in EMEA region to support our GitHub Enterprise product installed and managed in the customer's virtualization environment.
Your main responsibility will be to work with our customers via web interface, email, phone and chat to solve support tickets. Tickets are usually opened by internal system administrators, and can include investigating load or networking issues, debugging application errors, and discussing feature requests. You'll also work with our engineering team to prioritize issues and development, and our documentation team to improve customer-facing resources. You don't need to be a Git expert, but you do need to have technical experience and a passion for helping people.
The position reports to an Enterprise Support Manager and works closely with other teams and leaders across the company.
GitHub works remotely and asynchronously as much as possible. While this role does not require you to live near our office, it will require some travel to meet with co-workers or attend company events.
This role will require working non-standard working hours, including weekends and holidays.
Table of Content
About GitHub
GitHub is the developer company. We make it easier for developers to be developers: to work together, to solve challenging problems, and to create the world's most important technologies. We foster a collaborative community that can come together—as individuals and in teams—to create the future of software and make a difference in the world. GitHub is made up of people from a wide variety of backgrounds and lifestyles. We embrace diversity and invite applications from people of all walks of life. We don't discriminate against employees or applicants based on gender ide... read more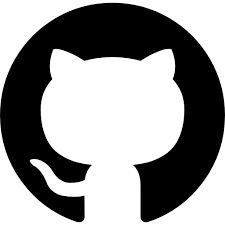 Subscribe for scholarship alert.
Be among the first to know whenever new GitHub scholarship is going on. Enter your email address and click the Subscribe button ↓
GitHub Support Engineer III
Type

Postgraduate

Organisation

GitHub

Country to study

-

School to study

-

Course to study

Not specified

State of Origin

Gender

Men and Women

Application Deadline

Not Specified
Aim and Benefits of GitHub Support Engineer III
We are also committed to keeping Hubbers healthy, motivated, focused and creative. We've designed our top-notch benefits program with these goals in mind. In a nutshell, we've built a place where we truly love working, we think you will too.
Requirements for GitHub Support Engineer III Qualification
Responsibilities
Solve complex customer support tickets often involving Linux servers, source code, and web application issues
Effectively communicate technical information to customers and engineering groups at GitHub
Work proactively with customers on activities such as coordinating upgrades, communicating upcoming features, and ensuring their installation is running smoothly
Identify bugs and improvements in the GitHub Enterprise codebase
Manage urgent customer outages during business hours
Minimum Qualifications
General understanding of how modern web applications work
Prior experience providing technical support
Excellent problem solving skills
Familiarity with some flavor of production-level virtual machine (e.g., VMware ESX, Xen, KVM)
Enthusiasm for working directly with customers
Stellar English and grammar skills
Preferred Qualifications
Worked closely with large complex customer accounts
Familiarity with Git and GitHub
Experience with phone support
Ability to look through and understand code (Ruby / Bash)
Previous experience as a Linux System Administrator
Previous experience providing on-site consulting or professional services
Checkout:
How To Write A Scholarship Essay - Scholarship Essay Examples
Application Deadline
Not Specified
How to Apply
Interested and qualified? Go to
GitHub on www.linkedin.com
to apply
UK Scholarships for International Students 2023/2024
20 Scholarships for African Students 2023/2024
Wants to study in Canada?
Find Ongoing Scholarships in Canada here
Subscribe for scholarship alert.
Be among the first to know whenever new GitHub scholarship is going on. Enter your email address and click the Subscribe button ↓
Scholarships You May Like
Subscribe for scholarship alert.
Be among the first to know whenever new GitHub scholarship is going on. Enter your email address and click the Subscribe button ↓