Fulbright 2020-2021 Foreign Scholarships in USA for 4,000 Students (Masters & PhD)
The Fulbright Foreign Student Program enables graduate students, young professionals and artists from abroad to study and conduct research in the United States. The scholarships are for study towards a Master's or PhD degree, and can also be awarded for non-degree postgraduate studies. Study and research under this program is for one or more years at U.S. universities or other appropriate institutions.
The Fulbright Foreign Student Program is administered by binational Fulbright Commissions/Foundations or U.S. Embassies. All Foreign Student Program applications are processed by these offices.
The Fulbright program encourages applications from all fields, including interdisciplinary ones except medical degree program or clinical medical research.
Table of Content
About Fulbright Program
The U.S. Department of State's Bureau of Educational and Cultural Affairs (ECA) sponsors the Fulbright Program under policy guidelines established by the J. William Fulbright Foreign Scholarship Board (FSB) and in cooperation with bi-national Fulbright Commissions and the Public Affairs Sections of U.S. Embassies abroad. As the administrative and executive arm of the Fulbright Program, ECA has fiscal responsibility for the preparation of an annual budget request to Congress and makes decisions on funding allocations to participating countries. Under policies established by the FSB, ECA also... read more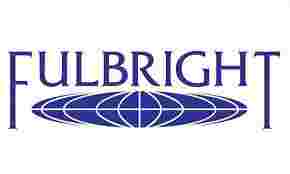 Fulbright Foreign Student Program
Aim and Benefits of Fulbright Foreign Student Program
The Fulbright program provides funding for the duration of the study. The grant funds inlude tuition, textbooks, airfare, a living stipend, and health insurance. See the official website for the exact scholarship benefits.
Objectives of the Program
To promote institutional linkages between U.S. and Nigerian universities and institutions.
To expose Nigerian academics to the U.S. education system and standard research facilities for timely completion of their doctoral program.
To promote teaching and research as well as manpower development for Nigeria's higher institutions of learning.
To expose grantees to leadership skills and voluntary service with a view to sensitizing them to imbibe these values when they return home.
Requirements for Fulbright Foreign Student Program Qualification
Applicants must be citizens or nationals of Nigeria, or permanent residents holding a valid passport issued by the Nigerian government.
Applicants must be doctoral students and have the endorsement of their home institution.
Applicants must be at least two years into their doctoral program in any discipline.
Applicants must have an outstanding academic record and high level of English proficiency.
Applicants must meet a minimum score of 100 in the internet based TOEFL test.
The Fulbright Foreign Student Program is open to applicants in all disciplines. However, proposals for clinical medical research involving patient contact cannot be approved under the Fulbright Program.
Applicants must have high motivation and a serious commitment to completing the program as scheduled and to returning home.
Only applicants with strong proposals, outlining their research objectives, methodology, time-frame, and justification for conducting the research in the U.S. will be short-listed for interviews.
Preference will be given to applicants who have not studied in the U.S.
The Fulbright program takes the issue of academic dishonesty (plagiarism) very seriously and will disqualify applications that violate academic integrity.
Checkout:
20 How To Study Abroad Frequently Asked Questions
Application Deadline
June 1, 2020
How to Apply
Interested and qualified? Go to
Fulbright Program on apply.iie.org
to apply
A complete application includes:
An online application which includes:

A clearly written research objective.
Professional resume.

Three letters of reference specifying the personal, academic and professional competence of the candidate (submitted electronically and attached to the online application).
Student copy of academic transcripts from each post-secondary institution attended should be scanned and attached to the online application if available.
TOEFL score report.
Hard copies of official academic transcripts from higher institutions should be forwarded to our office by regular mail.
For Candidates in the South/ South- East/ South West of Nigeria please address the envelope to the Fulbright Program Officer, Public Affairs Section, U.S. Consulate General, 2 Walter Carrington Crescent, Victoria Island, Lagos
For Candidates in the North-Central/North-East/North-West of Nigeria please address the envelope to the Cultural Affairs Assistant, U.S. Embassy, Plot 1075 Diplomatic Drive, Central Area, Abuja
Applicants with specific questions not addressed by the online application instructions may e-mail them to [email protected]te.gov
For more details, visit Fulbright website
Read Also:
Top 20 Reasons To Study Abroad
Scholarships You May Like