Food And Agriculture Organization (FAO) 2024 Internship Program For Undergraduate/Graduate Students – HQ Rome, Italy
The Internship Programme is a learning opportunity aiming to attract talented young women and men who are strongly motivated to share their new perspectives, innovative ideas and latest research experience in FAO's domains. The programme provides selected students, enrolled in an under-graduate, graduate or post-graduate degree programme or recent graduates with the opportunity to supplement, their academic knowledge with a practical work assignments in a field related to the work of FAO. This will enable them to gain a better understanding of FAO's mandate and programmes. At the same time, the Programme provides FAO with the assistance of qualified individuals specializing in relevant fields in connection to FAO Strategic Objectives and UN Sustainable Development Goals.
Table of Content
About Food and Agricultural Organisation (FAO)
The Food and Agriculture Organization (FAO) is a specialized agency of the United Nations that leads international efforts to defeat hunger. Their goal is to achieve food security for all and make sure that people have regular access to enough high-quality food to lead active, healthy lives. With over 194 member states, FAO works in over 130 countries worldwide. They believe that everyone can play a part in ending hunger. FAO's mandate is to raise levels of nutrition, improve agricultural productivity, better the lives of rural populations and contribute to the growth of the world econ... read more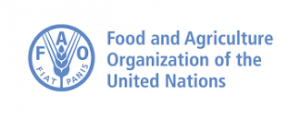 Subscribe for scholarship alert.
Be among the first to know whenever new Food and Agricultural Organisation (FAO) scholarship is going on. Enter your email address and click the Subscribe button ↓
FAO Internship Program
Aim and Benefits of FAO Internship Program
FAO pays a monthly stipend to interns if they are not sponsored by sending universities or other entities.
Requirements for FAO Internship Program Qualification
Enrolled in an under-graduate, graduate degree programme in a bona fide (i.e. listed in the IAU/UNESCO data base) educational institution at the time of application or recent graduates.
Candidates must specialize in a field relevant to the mission and work of FAO.
Working knowledge of at least one FAO language (Arabic, Chinese, English, French, Russian or Spanish). Knowledge of a second FAO language will be considered an asset. Only language proficiency certificates from UN accredited external providers and/or FAO language official examinations (LPE, ILE and LRT) will be accepted as proof of the level of knowledge of languages indicated in the online applications.
Be nationals of FAO Member Nations.
Candidates should be aged between 21 and 30.
Candidates should be able to adapt to an international multicultural environment and have good communication skills.
Candidates with family members (defined as brother, sister, mother or father) employed by FAO under any type of contractual arrangement are not be eligible for the Internship Programme.
Candidates should have appropriate residence or immigration status in the proposed duty station prior to the start of the internship assignment.
FAO Core Competencies:
Results Focus
Teamwork
Communication
Building Effective Relationships
Knowledge Sharing and Continuous Improvement
Technical/Functional Skills: Relevant academic experience in one of the fields of the Organization.
Interview date, Process and Venue for FAO Internship Program
Once your profile is completed, please apply and submit your application through the FAO recruitment portal. Only applications received through the FAO recruitment portal will be considered.
Your application will be screened based on the information provided on your online profile.
Please note that FAO will only consider academic credentials or degrees obtained from an educational institution recognized in the IAU/UNESCO list.
Application Deadline
December 1, 2023
How to Apply
Interested and qualified? Go to
Food and Agricultural Organisation (FAO) on jobs.fao.org
to apply
To apply, visit the recruitment website at Jobs at FAO and complete your online profile. We strongly recommend that your profile is accurate, complete and includes your employment records, academic qualifications and language skills.
You are requested to attach a letter of motivation, the evidence of attendance in a recognized university or copy of your academic qualifications to the online profile.
Incomplete applications will not be considered.
Candidates who are not selected before the closing date and wish to be continuously considered for an assignment are requested to re-apply to the new Calls.
We encourage applicants to submit the application well before the deadline date.
If you need help, or have queries, please contact:

[email protected]
For more details, visit FAO website
Subscribe for scholarship alert.
Be among the first to know whenever new Food and Agricultural Organisation (FAO) scholarship is going on. Enter your email address and click the Subscribe button ↓
Scholarships You May Like
Subscribe for scholarship alert.
Be among the first to know whenever new Food and Agricultural Organisation (FAO) scholarship is going on. Enter your email address and click the Subscribe button ↓