Food and Agricultural Organisation (FAO) 2020 Fellowship Programme for Member Countries
Food and Agricultural Organisation (FAO) has opened applications for its Fellowship program for typically PhD students, researchers and professors
The Fellowship Programme is designed to attract fellows, typically PhD students, researchers and professors, who have an advanced level of relevant technical knowledge and experience in any field of the Organization. They are willing to fulfil their specialized learning objectives and at the same time, contribute their technical expertise and knowledge through time-bound arrangements with FAO. Assignments should be in line with FAO Strategic Objectives and UN Sustainable Development Goals.
Table of Content
About Food and Agricultural Organisation (FAO)
The Food and Agriculture Organization (FAO) is a specialized agency of the United Nations that leads international efforts to defeat hunger. Their goal is to achieve food security for all and make sure that people have regular access to enough high-quality food to lead active, healthy lives. With over 194 member states, FAO works in over 130 countries worldwide. They believe that everyone can play a part in ending hunger. FAO's mandate is to raise levels of nutrition, improve agricultural productivity, better the lives of rural populations and contribute to the growth of the world econ... read more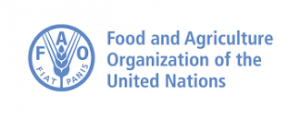 FAO Fellowship
Aim and Benefits of FAO Fellowship
Their goal is to achieve food security for all and make sure that people have regular access to enough high-quality food to lead active, healthy lives.
Requirements for FAO Fellowship Qualification
Graduate or post-graduate degree (Master's or PhD) or be enrolled in a PhD programme.
Working knowledge of at least one FAO language (Arabic, Chinese, English, French, Russian or Spanish). Knowledge of a second FAO language will be considered an asset. Only language proficiency certificates from UN accredited external providers and/or FAO language official examinations (LPE, ILE and LRT) will be accepted as proof of the level of knowledge of languages indicated in the online applications.
Be nationals of FAO Member Nations
Age: no age limits.
Candidates should be able to adapt to an international multicultural environment and have good communication skills.
Candidates with family members (defined as brother, sister, mother, father, son or daughter) employed by FAO under any type of contractual arrangement are not be eligible for the Fellows Programme.
Candidates should have appropriate residence or immigration status in the country of assignment.
Selection Criteria: Candidates may be assigned in a field relevant to the mission and work of FAO.
portant Notes:
Qualified female applicants and qualified nationals of non- and under-represented member countries are encouraged to apply.
Persons with disabilities are equally encouraged to apply.
All applications will be treated with the strictest confidence.
FAO strongly encourages candidates from the Global South and Indigenous Peoples to apply to this Call for Expression of Interest
Checkout:
20 How To Study Abroad Frequently Asked Questions
Application Deadline
July 31, 2020
How to Apply
Interested and qualified? Go to
Food and Agricultural Organisation (FAO) on jobs.fao.org
to apply
To apply, visit the recruitment website Jobs at FAO at FAO and complete your online profile. Incomplete applications will not be considered. Only applications received through the recruitment portal will be considered.
Candidates are requested to attach to their application a research proposal, copy of their academic qualifications and copies of their language proficiency certificates.
For more details, visit FAO website
Want to study abroad?
Find Ongoing International Scholarships Here
Scholarships You May Like