FIFA Master Scholarships and Financial Aid 2021-22 for Study in Switzerland
FIFA Master Scholarships and Financial Aid 2021-22: CIES Education presents the FIFA Master programme with scholarships and financial aid for international students of African nationalities. Eligible candidates are invited to apply for these fully funded scholarships to study in Switzerland.
The FIFA Master programme offers a total of five scholarships each year. Firstly, there are two "full" African scholarships that cover the fees and living expenses (CHF 45'000.- per scholarship). These scholarships are for students of an African nationality only and may be divided by the Scientific Committee in order to help more than one applicant.
Table of Content
About FIFA Master
FIFA Master - International Master in Management, Law and Humanities of Sport Organised by the International Centre for Sport Studies (CIES) in partnership with three universities, De Montfort University in Leicester (England), SDA Bocconi School of Management in Milan (Italy) and the University of Neuchâtel (Switzerland), the FIFA Master in Management, Law and Humanities of Sport was created to promote management education within the sports world. It has grown to become a top graduate programme developing all-round managers who can cope with the increasingly complex world of sport. T... read more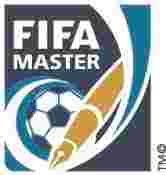 Subscribe for scholarship alert.
Be among the first to know whenever new FIFA Master scholarship is going on. Enter your email address and click the Subscribe button ↓
FIFA/CIES Postgraduate Scholarship
Requirements for FIFA/CIES Postgraduate Scholarship Qualification
Applicants should be an International student of African descend
Applicants should have a pre-qualification that will enable them to take up a postgraduate study programme
Applicants should be presented with required Supporting documents for their applications to be accepted
Applicants should be ready to abide by the terms and conditions of the programme
All prospective candidates must:
Have completed a full course of university study in any discipline and successfully obtained a degree by the application date;
Have an excellent command of English, TOEFL minimum score of 100 Internet based test or IELTS minimum score of 7.5 (or demonstrate a level of proficiency);
Have previous work experience;
Have an international outlook;
Be able to demonstrate an active level of involvement/interest in sport (not just as a participant but in the administration/management of sport);
Be motivated and determined to succeed;
Be flexible and able to meet the challenges of the course;
Have an extensive general knowledge and culture;
Be able to work in a group (group work is a key part of the course);
Recommended but optional: submit score from the Graduate Management Admission Test (GMAT) or GRE.
Failure to fulfil any of the above criteria will mean that your application will not be taken into consideration.
Checkout:
How To Write A Scholarship Essay - Scholarship Essay Examples
Application Deadline
Not Specified
How to Apply
Interested and qualified? Go to
FIFA Master on www.cies.ch
to apply
Please prepare yourself to start the application for the FIFA Master Scholarships & Financial Aid 2021-22, first read the application instructions.
In order to access the FIFA Master Online Application Form, you will need to create a login and password.
Before doing so, we encourage you to first read through the FAQs (Frequently Asked Questions) and to check that you fulfil all the Criteria for Applying. Then, please read the Financial Aid and the Terms and Conditions.
Once you are sure that you can and wish to apply, please download and carefully read the FIFA Master Online Application Guidelines
Application Documents: You will be required to provide certain supporting documentation (copies of your degree certificate, passport, etc.). You have the option of either uploading these documents (the preferred method) or sending by regular post. Please download and read carefully the guidelines to upload files. All required application documents are listed on the application instructions
For more details, visit here
20 Scholarships for African Students 2021/2022
How to Write a Good Scholarship Application Letter (Sample Examples Included)
Want to study abroad?
Find Ongoing Scholarships to Study Abroad Here
Subscribe for scholarship alert.
Be among the first to know whenever new FIFA Master scholarship is going on. Enter your email address and click the Subscribe button ↓
Scholarships You May Like
Subscribe for scholarship alert.
Be among the first to know whenever new FIFA Master scholarship is going on. Enter your email address and click the Subscribe button ↓