Oops!
Seems like
ETH Zurich
is not currently accepting applications for this particular scholarship. Never miss this scholarship again, let's alert you when application is going on. Enter your email address and click the Subscribe button ↓
Meanwhile below is a list of ongoing popular scholarships you can apply for now
See all ongoing scholarships here
ETH 2023 Masters In Africa – Engineering For Development For African Students - Ghana
ETH Zurich and Ashesi University in Ghana, together with industry partners, are offering a master's programme in mechatronic engineering taught in Ghana by faculty of both institutions.
The past year has seen a growing partnership between Ashesi University, Ghana, ETH Zurich, Switzerland and our industry partners. This collaboration is dedicated to developing and presenting a master programme in mechatronics engineering at Ashesi University that is aimed at promoting the next generation of leaders in sub-?Saharan Africa who will take responsibility for sustainable development in the region.
The collaboratively developed programme will be taught in tandem between faculty from Ashesi University and ETH Zurich over the coming years to gradually build capacity at our partner university and to establish a graduate programme that can be sustainably presented beyond the collaboration phase of the initiative. The close interaction between faculty members of Ashesi University and ETH Zurich over the coming years will support knowledge transfer in both directions. Specifically, valuable for the wider ETH community and its students is the exposure that will be gained during the collaboration, which would ensure that research and teaching at ETH Zurich effectively works towards solving the most urgent challenges and opportunities of the future.
Structured as a series of block courses over three years, graduates of the joint programme will be awarded with both an MSc degree from Ashesi University and an ETH MAS degree. The involvement of our industry partners, all of whom are operationally present in Africa, ensures that the programme addresses regional market needs and introduces graduates to the local industrial environment. In addition to providing mentorship and industrial internship opportunities, our industry partners offer limited conditional scholarships to prospective students. More information on the programme, course content and scholarships can be found here.
We are currently open for applications from students from across Africa to join the programme as part of our first cohort. Interested candidates can view the application process and all requirements on the application landing page of Ashesi University.
Crucial funding for our unique programme is secured with the support of the ETH Foundation. We are very grateful to our supporting partners for their financial contribution, which makes possible the implementation of this initiative.
Table of Content
About ETH Zurich
ETH Zurich( Eidgenössische Technische Hochschule Zürich) is a public research university in the city of Zürich, Switzerland. Founded by the Swiss Federal Government in 1854 with the stated mission to educate engineers and scientists, the school focuses primarily on science, technology, engineering, and mathematics.Like its sister institution EPFL, it is part of the Swiss Federal Institutes of Technology Domain, part of the Swiss Federal Department of Economic Affairs, Education and Research. In the 2021 edition ... read more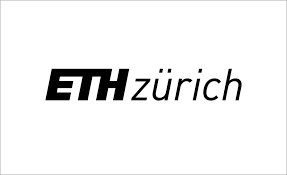 Subscribe for scholarship alert.
Be among the first to know whenever new ETH Zurich scholarship is going on. Enter your email address and click the Subscribe button ↓
ETH Foundation Masters Scholarship
Aim and Benefits of ETH Foundation Masters Scholarship
The scholarships will cover:
Tuition and other academic fees
Laptop and equipment
Accommodation
Health insurance
One trip home per year
Monthly stipend
Job offer after graduation
Students funded by industry partners will also undergo an onboarding period with their scholarship provider before starting the academic programme. Their mentorship and industrial internship will also take place with the scholarship provider.
ETH Foundation Masters Scholarship Courses
Requirements for ETH Foundation Masters Scholarship Qualification
Applicants with a bachelor or master degree (second class or higher) in mechatronics, mechanical, electrical, computer, allied engineering, or other related degrees will be considered for the programme.
Applicants with aforementioned degrees awarded beyond five years as at the time of their application can also apply, if they can show evidence of consistent on-the-job professional development.
English Language Requirement
Students for who English was not a language of instruction must submit evidence of English language proficiency, including but not limited to the:
Test of English as a Foreign Language (TOEFL)
International English Language Testing System (IELTS)
Duolingo English Test
Other Tests (Subject to Verification)
Checkout:
How To Write A Scholarship Essay - Scholarship Essay Examples
Interview date, Process and Venue for ETH Foundation Masters Scholarship
Though we place an emphasis on academic merit, our admissions process also focuses on factors such as character, participation in extracurricular activities, and volunteer experience. Here's a guide to creating a strong admissions application
Interview:
Interviews will be held as part of the admissions process. Invited applicants will be given sufficient time to prepare for the interview. At the interview, applicants will be asked specific questions on designated subjects to facilitate wider discussion, and to allow applicants to display their experience and problem-solving skills. Applicant's intellectual ability, academic achievement, leadership potential and motivation will also be assessed. Interviews will take place virtually, with video preferred.
Documents Required for Application
Transcripts or other supporting documents submitted by international applicants in a language other than English must be translated and certified as copies of the original document(s).
Supporting Documents
Official Transcript: Transcripts should give detailed information of the individual grades received in university-level qualifications to date. Please upload official documents issued by your institution. Transcripts not in English should be accompanied by a certified translation.
CV/Résumé: Please upload a document of one to three pages highlighting your academic achievements and any relevant professional experience.
Motivation Letter: Statements of motivation should explain your motivation for applying for the programme, your relevant experience and education, and the specific areas that interest you and/or you intend to specialise in.
References: Please provide contact details of two references, at least one academic, who will support your intellectual ability, academic achievement, motivation and interest in the programme and the subject area, and your ability to work effectively in a group and independently.
Application Deadline
July 30, 2023
How to Apply
Interested and qualified? Go to
ETH Zurich on ashesi.dreamapply.com
to apply
All applications must be submitted online via the application portal. We operate a staged admission process for this programme. You will be notified at the end of each stage when your application will be carried forward to the next stage of examination or has been unsuccessful.
Stage 1: Read our Application Guide on the application portal, which explains how to prepare for and start an application.
Stage 2: Check that you meet the Entry Requirements listed on this page and prepare your Supporting Documents well in advance of the application deadline.
Stage 3: Check your eligibility for a scholarship on the Fees and Scholarships page. The application for a scholarship should be filled in as part of the admission application process.
Stage 4: Start your application using the Apply Now link below. Complete the application form. Note that only complete applications will be considered for evaluation. Please check your email frequently for communication from the admissions team.
For more details, visit ETH website
UK Scholarships for International Students 2023/2024
20 Scholarships for African Students 2023/2024
Wants to study in Canada?
Find Ongoing Scholarships in Canada here
Subscribe for scholarship alert.
Be among the first to know whenever new ETH Zurich scholarship is going on. Enter your email address and click the Subscribe button ↓
Scholarships You May Like
Subscribe for scholarship alert.
Be among the first to know whenever new ETH Zurich scholarship is going on. Enter your email address and click the Subscribe button ↓