ESMT's MBA scholarship program 2020
Europe School of Management and Technology (ESMT) MBA scholarship program helps make your goal of an international business career a reality. Supported by its 25 corporate founders, ESMT offers a number of partial-tuition scholarships for MBA applicants. Every year, there are also a limited number of prestigious full-tuition scholarships available.
ESMT allocates scholarships based on academic excellence, personal and professional achievement, particularly strong leadership potential, and superior interpersonal skills. MBA scholarships are restricted to self-funded candidates and are applied directly to the applicant's tuition.
Table of Content
About Europe School of Management and Technology (ESMT)
ESMT Berlin is the highest-ranked business school in Germany and Top 10 in Europe. Founded by 25 leading global companies, a full-time MBA, an executive MBA, a part-time blended MBA, an executive MBA/MPA, and a master's in management, as well as executive education on its campus in Berlin, in locations around the world, and in an online blended format. Focusing on leadership, innovation, and analytics, its diverse faculty publishes outstanding research in top academic journals. Additionally, the international business school provides an interdisciplinary platform for discourse between politi... read more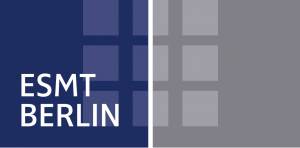 ESMT MBA Scholarship
Aim and Benefits of ESMT MBA Scholarship
Partial and Full-tuition scholarships
Requirements for ESMT MBA Scholarship Qualification
Applicants must meet ESMT's general admission requirements.
To receive a scholarship, MBA candidates first fill out an online application to the MBA program.
Applicants can apply for all of the scholarships below, for which they qualify.
The Early-Bird Discount applies to all applicants who submit an application by the indicated deadline.
The GMAT/GRE and German language scholarships apply to all applicants who meet the criteria and may be combined with other scholarships.
Only the ESMT Alumni and QS Diversity scholarships cannot be combined with other awards.
Checkout:
How To Write A Scholarship Essay - Scholarship Essay Examples
Interview date, Process and Venue for ESMT MBA Scholarship
Scholarships will be allocated on the basis of intellectual excellence, evidence of personal and professional achievement and financial need.
Application Deadline
Not Specified
How to Apply
Interested and qualified? Go to
Europe School of Management and Technology (ESMT) on degrees.esmt.berlin
to apply
How to Write a Good Scholarship Application Letter (Sample Examples Included)
How To Apply For Scholarships - And Get Taken
Want to study abroad?
Find Ongoing Scholarships to Study Abroad Here
Scholarships You May Like