Enpee Group Masters Scholarship 2021 for Nigeria and Indian Students to Study - National University of Singapore
Scholarships are now available for Nigerian and Indian students who aspire to pursue a Master in Public Administration from the Lee Kuan Yew School of Public Policy (LKYSPP) at the National University of Singapore.
The one-year full-time Master in Public Administration (MPA) programme prepares students for senior management roles in the public sector. It provides an intensive, interdisciplinary course of study for professionals who wish to work on increasingly complex issues shaping national, regional and global policies and projects.
Qualified MPA students have the opportunity to pursue a double degree, either with NUS Law School or NUS Business School.
Please note that it is mandatory for applicants of the programme to be proficient in English.
Furthermore, all applicants should be able to demonstrate a strong interest in public administration as well as steadfast dedication towards the public service.
Table of Content
About Enpee Group
We are a transnational conglomerate with interests across diverse industry sectors, strong manufacturing presence across Africa and Asia & a tradition of doing business based on the tenets of integrity and commitment. Our clients are global industry leaders and our people power our vision forward! Over the five plus decades of being in business, we have seen some very challenging times. We have operated in markets that were seen by others as too risky. We have worked through the shadows of political and economic uncertainty in the Nigeria of the 1960s and we have adapted to doing busine... read more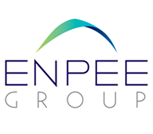 Enpee Group/LKY Masters Scholarship
Aim and Benefits of Enpee Group/LKY Masters Scholarship
The LKYSPP's Master in Public Administration aims to school the future leaders of organisations as well as government institutions and agencies. Over the course of the programme, participants will be exposed to useful skills and knowledge used by researchers, public managers, leaders as well as policy practitioners. Applicants can look forward to developing their national and international network and boost their leadership and management capabilities.
Enpee Group/LKY Masters Scholarship Courses
Requirements for Enpee Group/LKY Masters Scholarship Qualification
Candidates must be from the Public Sector with demonstrated passion for public service and must possess excellent and professional records.
Selection Criteria:
Scholarship applicants for Master's degrees and other programmes must have good academic and professional records.
They must demonstrate leadership potential and a desire to contribute to public service.
Not all scholarships will be awarded unless there are candidates of sufficient merit. Scholars should not concurrently hold any other scholarship, fellowship or award without the prior approval from the School.
Checkout:
How To Write A Scholarship Essay - Scholarship Essay Examples
Application Deadline
December 31, 2020
How to Apply
Interested and qualified? Go to
Enpee Group on lkyspp.nus.edu.sg
to apply
Candidates must indicate that they wish to be considered for scholarship when they submit their application via our online application system.
contact [email protected] for more details.
For more details, visit LKYSP website
How to Write a Good Scholarship Application Letter (Sample Examples Included)
How To Apply For Scholarships - And Get Taken
Want to study abroad?
Find Ongoing Scholarships to Study Abroad Here
Scholarships You May Like