DHL Supply Chain Graduate Program (G100) for Graduates & young Professionals 2019
Through the DHL Supply Chain Graduate/G100 Program, DHL is investing in the most talented graduates and young professionals to develop the next generation of logistics leaders across Mainland Europe, Middle East & Africa (MLEMEA).
DHL Supply Chain is a world-class company, and they only hire world-class people to work with our global brand-leading customers. They want people who thrive in a fast-paced environment, who are looking for a good challenge, and who are dedicated to bringing innovative ideas to life.
You've got to be sharp, and you must be on your game every day… because you will be an essential part of everyday life!
DHL Supply Chain Graduate Program is designed for graduates and young professionals to grow in the fast-changing and innovative field of logistics.
As a graduate, you will gain both operational and functional experience in a project-oriented role with interactions between different departments within the organization. You will learn from the best and get the support you need with a tutor and a buddy throughout the program.
Table of Content
About Dalsey Hillblom Lynn (DHL)
DHL (Dalsey, Hillblom and Lynn) International GmbH is an American-founded German company which is now the international courier, parcel, and express mail division of the German logistics company Deutsche Post DHL. Deutsche Post DHL is the world's largest logistics company,[3] now in over 220 countries and territories worldwide, particularly in sea and air mail. The company delivers over 1.3 billion parcels per year. The company was founded in the United States in 1969 and expanded its service throughout the world by the late 1970s. The company was primarily interested in offshore and interc... read more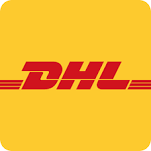 DHL Graduates
Aim and Benefits of DHL Graduates
If you are looking for the opportunity to start a career in an environment of inspiration, leadership, values, passion and opportunity then this is the role for you!
Become a leading expert in your market and work anywhere the supply chain takes you
As part of a growing DHL team, you will receive access to a variety of our excellent benefits and development opportunities including our world-class certified training curriculum, career development, flexible working, access to global opportunities and more.
Requirements for DHL Graduates Qualification
Your personal career program will begin with an important decision, which functional area fits best with your CV, abilities, interests and professional goals?
Finance
Operational Leadership
Operations Excellence
IT
Checkout:
20 How To Study Abroad Frequently Asked Questions
Application Deadline
October 8, 2019
How to Apply
Interested and qualified? Go to
Dalsey Hillblom Lynn (DHL) on www.logistics.dhl
to apply
For more details, please visit DHL website here
Read Also:
Top 20 Reasons To Study Abroad
Scholarships You May Like