Commonwealth Professional Fellowships for Mid-career Professionals in Developing Countries � UK 2020
The Commonwealth Scholarship Commission is offering Research Fellowships for mid-career professionals of Developing Commonwealth Countries pursing their postgraduate studies, to study at a UK host organization.

The Commonwealth scholarship will support the mid-career professionals from developing Commonwealth countries to spend a period of time with a UK host organisation working in their field for a programme of professional development, while still studying.

Only applicants from Commonwealth Countries (Nigeria inclusive) are eligible to apply for the fellowship.
Table of Content
About Common wealth Scholarships
The Commonwealth Scholarship Commission in the UK (CSC) provides the main UK government scholarship scheme led by international development objectives. The CSC is an executive non-departmental public body, sponsored by the Department for International Development (DFID). The CSC operates within the framework of the Commonwealth Scholarship and Fellowship Plan (CSFP) and is a vivid demonstration of the UK's enduring commitment to the Commonwealth. By supporting innovators and leaders of the future from across the Commonwealth, and by attracting outstanding talent to Britain's universities... read more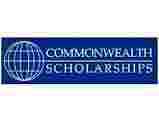 Common wealth Scholarships Research
Aim and Benefits of Common wealth Scholarships Research
A commonwealth Fellowship covers the living expenses for the Fellow as well as a return airfare to the UK. It also provides funding support to the host organisation, with a budget of up to £3,000 available for attendance at conferences, on short courses, and other eligible costs.
Requirements for Common wealth Scholarships Research Qualification
you must:
Be a citizen of or have been granted refugee status by an eligible Commonwealth country, or be a British Protected Person
Be permanently resident in an eligible Commonwealth country
Have at least five years' full-time, or equivalent part-time, relevant work experience, in a profession related to the subject of the Fellowships programme, by the proposed start of the fellowship – voluntary work experience will not be counted towards this minimum
Be in employment at the time of application that they will return to upon completion of the fellowship
Not have undertaken a Commonwealth Professional Fellowship within the last five years (at the time of application)
Not be seeking to undertake an academic programme of research or study in the UK. Academics are eligible to apply for the scheme, but only to undertake programmes of academic management, not research or courses relevant to their research subject
Be available to undertake the Fellowship between 10 February 2020 and 16 March 2020. You should check exact dates with the prospective Host.
Checkout:
20 How To Study Abroad Frequently Asked Questions
Interview date, Process and Venue for Common wealth Scholarships Research
2020 applications for Commonwealth Professional Fellowships will be judged on the following criteria:
The extent to which the proposed Fellowship will ensure the transfer of skills relevant to the needs of a Commonwealth developing country
The extent to which those skills will lead to practical benefits for the developing country following the Fellowship
The extent to which the Fellowship will have a catalytic effect, either within the developing country concerned, or in establishing new relationships with the UK
Documents Required for Application
Your application must include the following supporting documentation, by 16:00 (GMT) on 20 November 2019 in order for your application to be eligible for consideration:
Proof of citizenship or refugee status – uploaded to the online application system
Full transcripts detailing all your higher education qualifications including to-date transcripts for any qualifications you are currently studying (with certified translations if not in English) – uploaded to the online application system
References from at least two individuals – submitted directly by the referees to the online application system (referees will be sent an email request)
Supporting statement from a proposed supervisor in the UK from at least one of the institutions named on your application form -– submitted directly by your proposed supervisor to the online application system (supervisors will be sent an email request).
It is your responsibility to ensure that your referees and proposed supervisor(s) are able to complete the references and supporting statements by the deadline and that they receive the reference and statement requests.
The CSC will not accept supporting documentation submitted by nominating agencies or outside the online application system.
Supporting documentation uploaded to the online application system must be uploaded as files which are no more than 5 MB in size and must be in one of the following formats: PDF, .doc, .docx, .odt, .jpg, .jpeg . Files submitted in any other format (including Zip files and PDF Portfolios) will NOT be accepted.
Please note that the CSC does not charge candidates to apply for any of its scholarships or fellowships through its online application system and it does not charge organisations to nominate candidates.
Application Deadline
September 20, 2019
How to Apply
Interested and qualified? Go to
Common wealth Scholarships on fs29.formsite.com
to apply
You can access the online application system now
The closing date for submission of your application is 4pm (BST) on Friday 20 September 2019
The closing date for the submission of references is 4pm (BST) on Monday 30 September 2019. Your application must include at least two references by this date, one of which must be from your current employer, otherwise it will be considered ineligible.
Once the closing date for Fellows' applications and references has passed your application will be shared with the Host organisation you have applied to in order for them to review all applications and nominate the candidates they wish to put forward to the Commission. The Commission will make the final selections of individual Fellows.
If you have any queries about Commonwealth Professional Fellowships, please email [email protected]. General enquiries about applying for Commonwealth Scholarships or Fellowships sent to this email address will not be answered; please use the Contact us form instead.
Choosing a university/course
You may find the following resources useful when researching your choices of institution and course of study in the UK:
The CSC is not responsible for the content of external sites
For more details, please visit the scholarship website here
Read Also:
Top 20 Reasons To Study Abroad
Scholarships You May Like