Comic Con Africa 2020 Project Springbok 2.0 Developer Showcase for Game Developers
Calling all game developers! Want to get your game recognised by thousands of fans and hundreds of gaming industry executives? Comic Con Africa and some of our sponsors might just be looking for your game! Taking place on a screen near you, Comic Con Africa will be hosting the 2nd Annual Project Springbok developer showcase for so that we can expose the world to amazing African talent.
This year, we will be uniting African developers by opening registrations to the entire African continent!!! – That's right, whether you are in Cape Town or Cairo, you may be 1 of 10 lucky developers to showcase your game at Comic Con Africa Online 2020
Game developers from the across Africa are invited to apply by submitting their original games (test links), build guide (highlight special areas of detail you want noticed) and motivation letter to us for showcasing at Comic Con Africa 2020 – Online.
Table of Content
About Comic Con Africa (CCA)
Reed Exhibitions Africa and ReedPOP, the world's largest producer of pop culture events are the proud hosts of the annual Comic Con Africa. The 2018 event welcomed over 45 000 visitors, 212 exhibitors and almost 400 media. These numbers are unprecedented at an inaugural show. Comic Con Africa focuses on all elements of pop culture, including cosplay, comic books, anime, manga, other creatives, film & series, games (including video and esports) and books/authors. The festival also features a large range of pop culture and entertainment elements in animation, toys, gadgets, ... read more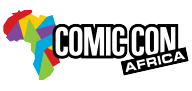 CCA Project Springbok 2.0 Developer Showcase for Game Developers
Requirements for CCA Project Springbok 2.0 Developer Showcase for Game Developers Qualification
Please read the all-important T's&C's and apply for this incredible opportunity to get international recognition for your talent and hard work, not to mention (PRIZES) Terms & Conditions
Checkout:
How To Write A Scholarship Essay - Scholarship Essay Examples
Interview date, Process and Venue for CCA Project Springbok 2.0 Developer Showcase for Game Developers
First round of approvals 31 July
Participants of any age may enter
Participants may be from anywhere in Africa
Entrants must submit projects based on what they learn from Developer guide content and submit below before the 4th of September 2020
Participants must submit a build guide with each project
Participants must a test link to play each game with the build guide
Only 1 submission per person/team
Selection:
After you have submitted your application, we will review your content and inform you whether you have been selected.
Once you have been selected, you will need to record a 15-minute presentation where you highlight why your game is so special.
During Comic Con Africa 2020 – Online, gaming enthusiasts and fans from across the internet will have the opportunity to play your game through test links and will vote for their favourite game.
If you get the most votes from Comic Con Africa 2020 Online visitors, YOUR game will be featured will be featured world wide by all our partners and media. As well as the main prize.
For now: We are putting together developer care kits, and asking sponsors to add to the pool, so that we can all help you along your journey to becoming a world-renowned game developer.
Application Deadline
September 4, 2020
How to Apply
Interested and qualified? Go to
Comic Con Africa (CCA) on www.comicconafrica.co.za
to apply
For more details, visit CCA website
How To Apply For Scholarships - And Get Taken
Want to study abroad?
Find Ongoing Scholarships to Study Abroad Here
Scholarships You May Like