Chevening 2021-2022 Scholarships for Nigerian Students - UK
Chevening is the UK Government's global scholarship programme that offers future leaders the unique opportunity to study in the UK. These scholarships are awarded to outstanding professionals from all over the world to pursue a one-year master's degree in any subject at any UK university.
Chevening provides fully-funded scholarships, leaving you free to focus on achieving your academic goals and enjoying the experience of a lifetime. You will live and study in the UK for a year, during which time you will develop professionally and academically, grow your network, experience UK culture, and build lasting positive relationships with the UK.
If you have ambition, leadership potential, and a strong academic background, we encourage you to apply during the application window.
Table of Content
About Chevening
Chevening Scholarships enable outstanding emerging leaders from all over the world to pursue one-year master's degrees in the UK. Whilst there is no 'typical' Chevening Scholar, we are looking for the kind of people who have the passion, ideas, and influence to provide the solutions and leadership needed to create a better future.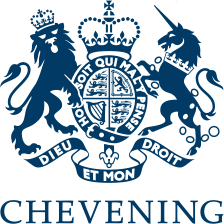 Chevening Masters Scholarship
Aim and Benefits of Chevening Masters Scholarship
Chevening scholarships are normally fully funded and covers:
University tuition fees
A monthly stipend
Travel costs to and from the UK
An arrival allowance
A homeward departure allowance
The cost of one visa application
A travel grant to attend Chevening events in the UK
Requirements for Chevening Masters Scholarship Qualification
To be eligible for a Chevening Scholarship you must:
Be a citizen of a Chevening-eligible country or territory.
Return to your country of citizenship for a minimum of two years after your award has ended.
Have completed all components of an undergraduate degree that will enable you to gain entry onto a postgraduate programme at a UK university by the time you submit your application.
Have at least two years (equivalent to 2,800 hours) of work experience.
Apply to three different eligible UK university courses and have received an unconditional offer from one of these choices by 15 July 2021.
Meet the Chevening English language requirement by 15 July 2021.
Checkout:
How To Write A Scholarship Essay - Scholarship Essay Examples
Documents Required for Application
Education documents (copies of your certificates and/or transcripts).
Two reference letters.
A short biography that tells us more about you.
Passport/national ID.
Application Deadline
November 3, 2020
How to Apply
Interested and qualified? Go to
Chevening on www.chevening.org
to apply
Applications for 2021/2022 Chevening Scholarships will open on 3 September 2020.
For more details, visit Chevening website
How to Write a Good Scholarship Application Letter (Sample Examples Included)
How To Apply For Scholarships - And Get Taken
Want to study abroad?
Find Ongoing Scholarships to Study Abroad Here
Scholarships You May Like