Centre For the Study of African Economies 2021 Visiting Fellowships - Oxford University
Applications are welcomed from citizens of all African countries. Applicants must have a doctorate in economics.
Table of Content
About Centre For the Study of African Economies (CSAE)
The Centre for the Study of African Economies, usually known as CSAE, is an economic research centre in the Social Sciences Division at the University of Oxford, with researchers in the Department of Economics, the Blavatnik School of Government, and the Oxford Department for International Development. The research undertaken at the CSAE is both microeconomic and macroeconomic. This means it looks at issues facing individuals, farmers, entrepreneurs or companies, as much as issues in relation to the overall economy such as inflation and exchange rate setting. Centre staff participate in ... read more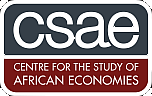 CSAE Research Fellowship
Aim and Benefits of CSAE Research Fellowship
The CSAE Visiting Fellowships support a two month residency in Oxford, including flights, accommodation and a small stipend for a limited number of African scholars currently pursuing a career in economics.
CSAE Research Fellowship Courses
Requirements for CSAE Research Fellowship Qualification
Application is open to all african scholars who are currently pursuing a career in Economics
Checkout:
20 How To Study Abroad Frequently Asked Questions
Application Deadline
June 26, 2020
How to Apply
All applicants must complete the online application form on or before the deadline to be considered for the fellowship. Applications include a 400 word research statement and a copy of your CV
For more details, visit CSAE website
Want to study abroad?
Find Ongoing International Scholarships Here
Scholarships You May Like