Carnegie Mellon University Masters Scholarships 2020-2021 for International Students-Australia
The scholarships are awarded to eligible students from Asia, South America and Africa and apply for Carnegie Mellon University Australia master programs in August 2020.
Young Asian Leaders Scholarship (YALS)
The scholarship will enable Asian students to lead and contribute to the development of their countries and the Asian region after their studies.
South American Leaders for Change Scholarship (SALCS)
The scholarship will support South American students to become leaders to catalyse positive change in their respective countries.
Future Innovator Scholarship for Africa (FISA)
With this scholarship, ambitious African students will be encouraged to be leaders in innovation in the African region.
Table of Content
About Carnegie Mellon University (CMU)
Carnegie Mellon University is a private, global, research university which stands among the world's most renowned educational institutions. Established in 1900 in Pittsburgh, Pennsylvania, Carnegie Mellon has been a birthplace of innovation, and a global leader in bringing ground-breaking ideas to market and creating successful start-up businesses. At the invitation of the South Australian Government, Carnegie Mellon University opened its campus in Adelaide in 2006., becoming the first international university to establish a campus in Australia. Carnegie Mellon University in Australia... read more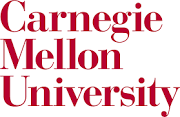 CMU Masters Scholarship
Aim and Benefits of CMU Masters Scholarship
The CMU Australia Scholarships for International Students is valued at AUD $30,000 for the duration of 21-month masters degrees, and AUD $20,000 for the duration of 12-month masters degrees.
Requirements for CMU Masters Scholarship Qualification
Students who are eligible for the scholarships need to meet below criteria:
Be a citizen of a country in Asia, South America or Africa
Meet the admission requirements for a CMU Australia full-time master coursework degree, 12 month or 21 month tracks
Be accepted into a CMU Australia master coursework degree commencing in August 2019 or August 2020
Accept CMU Australia's offer letter and pay the deposit by required deadline
Other conditions
Students who are citizens or hold permanent residency of Australia or New Zealand are not eligible
This scholarship will not be applicable for students who defer the commencement
This scholarship is not applicable in conjunction with any another CMU Australia scholarships or other government scholarships including but not limited to Endeavour and Australian Awards scholarships
Students need to maintain their enrolment throughout their course in full-time study and meet CMU Australia's academic progression policy
If a student withdraws from the master program before completion, he/she may be required to repay the value of scholarship awarded
Checkout:
20 How To Study Abroad Frequently Asked Questions
Application Deadline
June 15, 2020
How to Apply
Interested and qualified? Go to
Carnegie Mellon University (CMU) on www.australia.cmu.edu
to apply
If you're a resident from a country belonging to Asia, South America or Africa, you will be automatically assessed for the scholarship when you apply for a master program to study with us. Upon being accepted to study at CMU Australia, we will contact you of your scholarship eligibility.
For more details, visit CMU website
Read Also:
Top 20 Reasons To Study Abroad
Scholarships You May Like