Call for Abstracts: Women Leaders in Global Health Program 2019-2020
Applications are invited from outstanding young healthcare professionals to win a scholarship to Women Leaders in Global Health Program 2019 and chance to present their research in front of Women Leaders in global health.
Table of Content
About Women Leaders in Global Health (WLGH)
The annual Women Leaders in Global Health (WLGH) Conference provides a forum for established and emerging leaders from across the global health community to meet and work together to advance gender equity in health leadership, and to improve health for all. The vision for the conference is for women around the world to find their voices, receive leadership training, and gain a sense of community and inspiration. Achieving today's complex global health goals requires more diverse and inclusive leadership talent. Leadership diversity drives innovation and improves outcomes, yet leadership p... read more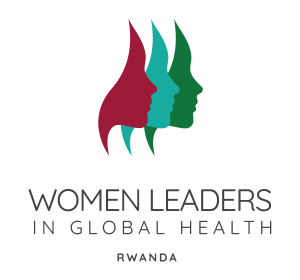 WLGH Research
Aim and Benefits of WLGH Research
The winners of this call will be granted full scholarship to attend the conference (transport, accommodation, and registration to the conference). All applicants must register on the website, however, the winners will not be required to pay registration fees.
Requirements for WLGH Research Qualification
Open to home-based care practitioners, nurses, midwives, community health works, medical doctors, and others who are looking for opportunities to engage in this global platform.
Checkout:
20 How To Study Abroad Frequently Asked Questions
Interview date, Process and Venue for WLGH Research
Submission of the abstract will indicate that the author is willing to register, attend the conference and present the paper to the plenary, either in a verbal presentation or poster format.
Oral paper presentation- Outstanding abstracts will be invited for oral presentation. Eighteen of the outstanding abstracts will be selected for presentation in a two-hour plenary session. Nine of these will be young African health service providers and nine young African health researchers. Selected presenters will each make 5 minutes oral presentations in a plenary session at the Women Leaders in Global Health Conference.

Poster presentation: Abstracts which are relevant for the conference but and not invited for oral presentation, could be invited for a poster presentation.
Applicants will receive a confirmation e-mail when the abstract is submitted. If the applicant has not received confirmation within 5 days of application, please contact us at [email protected]. Abstract submission will open July 30, 2019 and is expected to be closed by August 30, 2019. The abstract will be reviewed, and winners will be notified of acceptance before October 30, 2019.
Application Deadline
August 30, 2019
How to Apply
Interested and qualified? Go to
Women Leaders in Global Health (WLGH) on wlghconferences-registration.org
to apply
Applicants are invited to submit an abstract on one of the conference topics. This call for abstracts will be used to identify 108 outstanding applicants; i.e. young health researchers, young health service providers and young health program managers, who will be selected to share their personal experiences or research papers. Among the best, 18 will be selected for oral presentations.
Submitted abstracts can have one of the following focuses:
Research (scientific outcomes pertaining to the conference topics/ agenda)
Leadership in service delivery (presenting women's leadership in health service delivery- challenges, successes and lessons learned)
Abstract Format
The abstract should be organized under the following headings:
The topic of the abstract
Title
Authorship and affiliation
Introduction and Objectives/Background/context
Methods/Approach
Results/Outcomes
Discussion
Challenges
Conclusion and recommendation
Abstract length
Title: No more than 75 characters
Text: No more than 250 words (excluding the title, authors and affiliations)
For more details, please visit the scholarship website here
Read Also:
Top 20 Reasons To Study Abroad
Scholarships You May Like