Cadbury 2020 Research Fellowship Scheme for African Scholars to study in UK
This year's Cadbury programme and conference is concerned with processes of interpretation in African societies and African studies: 'Making Sense: Language, Text and Interpretation in African Studies'
Table of Content
About Cadbury
Cadbury is a British multinational confectionery subsidiary company wholly owned by American company Mondelez International since 2012. It is the second largest confectionery brand in the world after Wrigley's. Cadbury is headquartered in Uxbridge, Greater London and operates in more than fifty countries worldwide. In 1824, John Cadbury, a Quaker, began selling tea, coffee and drinking chocolate in Bull Street in Birmingham, England. From 1831 he moved into the production of a variety of cocoa and drinking chocolates, made in a factory in Bridge Street and sold mainly to the wealthy because... read more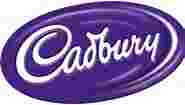 Cadbury Research Fellowship
Aim and Benefits of Cadbury Research Fellowship
The Cadbury fellows will have time to use the University's excellent library resources, discuss their work with academic staff and postgraduate students at DASA, and contribute to the intellectual life of the department by participating in the numerous events that will be organised here during the period of the fellowships.
Fellowships will cover return air-fare, accommodation and living costs for a period of six weeks.
Requirements for Cadbury Research Fellowship Qualification
We are looking for early-career scholars whose research would benefit from a residential fellowship of up to four weeks at the University of Birmingham. Applicants must be based in an African institution.
They should be in the early stages of their academic careers (that is, they should have completed a PhD within the last four years, or now be close to completing one) and they must demonstrate that their research is relevant to the theme outlined above.
Checkout:
20 How To Study Abroad Frequently Asked Questions
Interview date, Process and Venue for Cadbury Research Fellowship
The fellowship programme will begin on or after 27 April 2020. It will finish between 24 May and 6 June 2020. The three-day international conference is scheduled for 21, 22 and 23 May 2020.
Application Deadline
February 7, 2020
How to Apply
If you would like to be considered for the 2020 scheme, please send your application by email to Dr Ceri Whatley on [email protected] by 7 February 2020.
In your email, please let us know how you learned about this programme and confirm that, if selected, you would be able to come to Birmingham during the fellowship period 27 April 2020 to 6 June 2020. Attached to your email should be two documents:
A research project description of 1500 words, describing: a) the research that you have already done, b) the specific aspect that you seek to develop during the fellowship, and c) how this relates to the theme of Language, Text and Interpretation in African Studies.
A CV of no more than 3 pages including the names and contacts of two referees.
For more details, visit Cadbury Research Fellowship Scheme website
Read Also:
Top 20 Reasons To Study Abroad
Scholarships You May Like