BSN 2020 International Action Learning MBA Programme with a Major in Food Security
Applications are open for Business School Netherlands' International MBA with a Major in Food Security. The International Action Learning MBA programme is ideal for the busy manager considering a part-time, distance learning MBA. With the MBA structure, you can save time on your studies as all your projects are real-time work place based, meaning that you use a portion of your time at work to focus and implement your projects to resolve real-life problems.
The International MBA Programme, the work-study-travel MBA Solution by Business School Netherlands; a blended learning programme, combining virtual class (online) and residential conferences in the Netherlands or South Africa. Ideal for the business traveller considering a distance learning MBA, yet wishing to maintain regular student and faculty contact.
The Orange Knowledge Programme (OKP) is fully funded by the Dutch Government. Applicants from 52 OKP countries are now able to apply for this fantastic MBA opportunity through Business School Netherlands.
Table of Content
About Business School Netherlands (BSN)
Business School Netherlands is a University of Applied Sciences recognised by the Dutch Government. Two of our MBA programmes hold accreditation from the Dutch-Flemish Accreditation Council NVAO, namely, the Executive MBA (croho register 70054) and the Distance Learning MBA (croho register 70053). BSN offers the Distance Learning MBA in two varieties: International Action Learning MBA: language English offered worldwide. Action Learning MBA: language Dutch only offered in the Netherlands. Business School Netherlands offers quality postgraduate management programmes for working professi... read more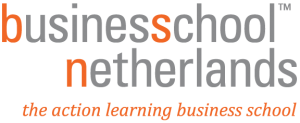 BSN International MBA with a Major in Food Security.
Aim and Benefits of BSN International MBA with a Major in Food Security.
Successful selected applicants will receive a full MBA scholarship that covers the total cost of tuition fees, prescribed textbooks, accommodation and international travel to the study blocks in the Netherlands.
The Orange Knowledge Programme gives you the opportunity to create an international classroom where students and staff can learn from each other. It also allows you to create sustainable professional partnerships with organisations in Orange Knowledge countries.
Requirements for BSN International MBA with a Major in Food Security. Qualification
Applicants must meet the following eligibility criteria: The applicant:
Holds (an equivalent of) a Bachelor's degree or higher
Is a manager or management trainee
Has a minimum of 2 years appropriate and relevant post graduate work experience
Has approval from his/her organisation to do research and execute practical assignments within their work environment
Has internet and e-mail access
Should the applicant's mother tongue not be English he/she will require a TOEFL or IELTS language test. The minimum pass mark for TOEFL is 550 (paper); 213 (computer) or 79/80 (internet based) and IELTS 6.0.
Applicants must them meet the eligibility criteria of the OKP Scholarship which can be found here.
Checkout:
20 How To Study Abroad Frequently Asked Questions
Application Deadline
March 15, 2020
How to Apply
Once you have signed and completed the application form, the form will need to be returned with the following supporting documents:
Copies of highest certified qualifications
Recommendation letter
English proficiency certificate
CV
Business Card
Request an application form from Business School Netherlands on [email protected]
For more details, visit their website
Read Also:
Top 20 Reasons To Study Abroad
Scholarships You May Like