British Chevening Masters Scholarships for International Students 2020-2021
Chevening is the UK Government's global scholarship programme that offers future leaders the unique opportunity to study in the UK. These scholarships are awarded to outstanding professionals from all over the world to pursue a one-year master's degree in any subject at any UK university.
Chevening provides fully-funded scholarships, leaving you free to focus on achieving your academic goals and enjoying the experience of a lifetime. You will live and study in the UK for a year, during which time you will develop professionally and academically, grow your network, experience UK culture, and build lasting positive relationships with the UK.
If you have ambition, leadership potential, and a strong academic background, we encourage you to apply before 5 November 2019.
Table of Content
About Chevening
Chevening Scholarships enable outstanding emerging leaders from all over the world to pursue one-year master's degrees in the UK. Whilst there is no 'typical' Chevening Scholar, we are looking for the kind of people who have the passion, ideas, and influence to provide the solutions and leadership needed to create a better future.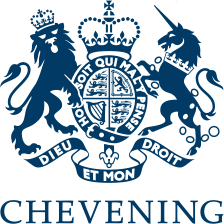 Chevening Masters Scholarship
Aim and Benefits of Chevening Masters Scholarship
A Chevening Scholarship normally covers university tuition fees, a monthly living allowance, an economy class return airfare to the UK, and additional grants and allowances to cover essential expenditure.
Requirements for Chevening Masters Scholarship Qualification
To be eligible for a Chevening Scholarship you must:
Be a citizen of a Chevening-eligible country or territory.
Return to your country of citizenship for a minimum of two years after your award has ended.
Have completed all components of an undergraduate degree that will enable you to gain entry onto a postgraduate programme at a UK university by the time you submit your application. This is typically equivalent to an upper second-class 2:1 honours degree in the UK.
Have at least two years of work experience.
Apply to three different eligible UK university courses and have received an unconditional offer from one of these choices by 16 July 2020.
Meet the Chevening English language requirement by 16 July 2020.
You are not eligible for a Chevening Scholarship if you:
Hold British or dual British citizenship (unless you are a citizen of a British Overseas Territory or hold BN(O) and are applying from Hong Kong).
Hold refugee status in a non-Chevening eligible country. Applicants who are citizens of a Chevening-eligible country and who hold refugee status in a Chevening-eligible country are eligible for a scholarship.
Are an employee, a former employee, or relative* of an employee (since July 2017) of Her Majesty's Government (including British embassies/high commissions; the Department for International Development; the Department for Business, Energy & Industrial Strategy; Department for International Trade; the Ministry of Defence; and the Home Office), or a staff member of the Association of Commonwealth Universities.
Employees, former employees, or relatives* of an employee (since July 2017) of Chevening Partner organisations are eligible to apply, but cannot receive a Chevening Partner Award from the organisation from which they work, previously worked, or are affiliated with through relatives.
Have previously studied in the UK with funding from a UK Government-funded scholarship.
Once submitted, applications undergo an electronic sift against our eligibility criteria. Any applications deemed ineligible will be removed from the selection process. Please note that once your application has been submitted, it is not possible to change it retrospectively.
In order to receive a Chevening Scholarship, all applicants must demonstrate that they have fulfilled Chevening's English language requirement by 16 July 2020. We advise all applicants to ensure they have fulfilled the English language requirement as early as possible by either:
Taking an English language test.
Claiming an exemption based on the UKVI exempt categories.
If you fail to demonstrate that you have met the required English language level by 16 July 2020 or fail to prove that you qualify for an exemption, your application will not be successful.
Chevening accepts English language tests from five providers:
Academic IELTS
Pearson PTE Academic
TOEFL iBT
C1 Advanced (formerly Cambridge English: Advanced [CAE])
Trinity ISE II (B2)
For more details about the English Requirements, click here
Checkout:
20 How To Study Abroad Frequently Asked Questions
Application Deadline
November 5, 2019
How to Apply
Interested and qualified? Go to
Chevening on chevening.smartsimpleuk.com
to apply
Applications are submitted online.
Click the Apply Button
Find award in your country or territory, click create new if you are a new user and fill in your details.
If you have successfully registered, a link to activate your account will be sent to you.
Open the link and follow instructions and login using your username and password
For more details, please visit the scholarship website here
Read Also:
Top 20 Reasons To Study Abroad
Scholarships You May Like