Boston College 2020-2021 African & African Diaspora Studies Program (AADS) Dissertation Fellowship
Applications are open for the Boston College's African & African Diaspora Studies Program (AADS) Dissertation Fellowship 2020-2021. The fellowship welcomes scholars working in any discipline in the Social Sciences or Humanities, with projects focusing on any topic within African and/or African Diaspora Studies.
They seek applicants pursuing innovative, preferably interdisciplinary, projects in dialogue with critical issues and trends within the field. The fellow will have full access to Boston College's seven libraries as well as several rare book and manuscript collections. Of particular interest is the Nicholas M. Williams Caribbeana Collection, consisting of materials from and about Africa, Jamaica, and the British West Indies.
The fellow can also benefit from the Apprenticeship in College Teaching and Dissertation Bootcamp programs—both of which are completely voluntary—as well as events and installations sponsored by programs in International Studies, American Studies, Asian American Studies, Islamic Civilization and Societies, and the internationally renowned McMullen Museum.
Table of Content
About Boston College
Boston College (BC) is a private Jesuit research university in Chestnut Hill, Massachusetts. It was founded in 1863 and although it is classified among "R1: Doctoral Universities – Very high research activity" its name reflects its historical position as a small liberal arts college The university has more than 9,300 full-time undergraduates and nearly 5,000 graduate students. It has historical ties to Boston College High School in Dorchester, as both the high school and the college were once on one campus in the South End of Boston. Its main campus is a historic district and features som... read more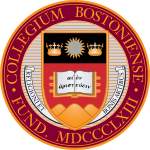 Boston College  AADS Dissertation Fellowship
Aim and Benefits of Boston College  AADS Dissertation Fellowship
The fellowship includes

A $30,000 stipend;
Access to highly subsidized health insurance through Boston College;
A $1,500 research budget;
A $3,000 moving expense allotment, and a fully equipped, shared office.

The fellow must remain in residence for the 9-month academic year, deliver one public lecture, and teach one seminar course. The fellow will also be compensated for teaching the course with a taxable service stipend.
Requirements for Boston College  AADS Dissertation Fellowship Qualification
Applicants must be currently enrolled in a PhD Program and be ABD by the start of the fellowship year.
US Citizens, Permanent Residents and International Students are encouraged to apply.
Checkout:
20 How To Study Abroad Frequently Asked Questions
Application Deadline
January 8, 2020
How to Apply
Interested and qualified? Go to
Boston College on account.interfolio.com
to apply
Applications must include:
A 3000 word project proposal that includes a plan for completion and description of how this fellowship will assist applicant in achieving future professional goals;
A 25 page MAXIMUM writing sample;
A CV;
Three letters of recommendation, one of which must be from the dissertation advisor.
For more details, visit AADS Dissertation Fellowship.
Read Also:
Top 20 Reasons To Study Abroad
Scholarships You May Like