BI 2020-2021 Presidential Scholarships for International Masters Students - Norway
The Norwegian Business School is currently accepting applications from international students who meets the scholarship requirements as started in the requirement section below. The BI Presidential Scholarships are awarded to students who possess an outstanding record of superior academic achievement.
In this scholarship program, preferrence will be given to those seeking thier first master's degree, so hurry up and apply to this great opportunity being offered by the BI Presidential scholarship
The BI Presidential Scholarships are offered for the duration of 2 years, which is the duration of the course.
Table of Content
About BI Norwegian Business School
BI Norwegian Business School (Nynorsk: Handelshyskolen BI) is the largest business school in Norway and the second largest in all of Europe. BI has in total four campuses with the main one located in Oslo. The university has 845 employees consisting of an academic staff of 404 people and 441 administrative staff. In 2015, BI Norwegian Business School had 18,728 students. BI is the largest supplier of economic and administrative competence and skills in Norway with more than 200 000 graduates since 1983. BI Norwegian Business School is a private foundation and is accredited by NOKUT as a specia... read more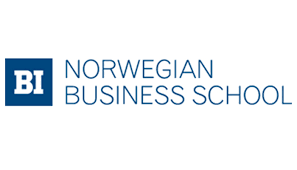 BI Masters Scholarship
Aim and Benefits of BI Masters Scholarship
Scholarships will cover full tuition fees and a stipend for living expenses for each semester, for up to two years, if the student achieves the academic progression requirements.
Requirements for BI Masters Scholarship Qualification
Candidates with a GPA of A on the ECTS scale or equivalent top-level grade on international grade scales who apply for, and are admitted to, a Master of Science programme.
Students currently enrolled in BI's Siviløkonom programme are eligible to apply in their 3rd year.
The BI Presidential Scholarship is open to applicants to all Master of Science programmes.
All candidates must meet academic progression requirements in order to maintain their scholarship.
Full study progression (30 ECTS) in each semester.
Minimum cumulative GPA of a "B" on the BI ECTS scale after completion of each academic semester.
Candidates who are awarded the BI Presidential Scholarship must be prepared to be "BI Ambassadors", acting as spokespeople, assisting in recruitment efforts and promoting a good study environment. The details regarding responsibilities will be specified in the Scholarship Contract.
Checkout:
20 How To Study Abroad Frequently Asked Questions
Interview date, Process and Venue for BI Masters Scholarship
BI Norwegian Business School aims to build a diverse and international student body.
BI ensures distribution of scholarships among MSc programmes.
Priority may be given to applicants from selected countries, selected partner schools of BI, or enrolled in priority master's programmes.
All candidates will be assessed according to the ECTS scale. Applicants with international bachelor's degrees will have their grades converted to the ECTS scale.
Other factors that may influence ranking can be other academic achievements, GMAT/GRE/CAT scores, extracurricular achievements, and special personal achievements.
Preference is given to applicants seeking to earn their first master's degree.
Final decisions cannot be appealed.
Application Deadline
March 1, 2020
How to Apply
Interested and qualified? Go to
BI Norwegian Business School on www.bi.edu
to apply
Write a scholarship application letter, maximum one-page, outlining why you are deserving of this scholarship and how your academic record qualifies you for consideration.
Upload the scholarship application letter with your complete application for admission on the online application portal.
For more details, visit BI Norwegian Business School website
Read Also:
Top 20 Reasons To Study Abroad
Scholarships You May Like