Ayoba 2023 SME Accelerator Program for Nigerian Entrepreneurs
The ayoba Nigeria SME Accelerator Program 2023, in collaboration with Adanian Labs, aims to catalyze the growth of Nigerian businesses through digitization. This program addresses a myriad of challenges faced by small businesses including limited access to capital; leveraging technology for growth; market access, and meaningful mentorship. The program is specifically designed to foster innovation, enhance competitiveness, drive growth, and create sustainable employment opportunities.
The Ayoba SME Accelerator Program is designed to help SMEs overcome challenges, scale their operations, and achieve sustainable success in their respective industries. Over the next three months, this program will equip 10,000+ SMEs in Nigeria with digital tools and skills to better position them for growth and sustainability.
Table of Content
About Ayoba
Ayoba is an all-in-one app that allows you to chat, call, read, play, and listen to music. With ayoba you can chat with anyone regardless of whether they have the ayoba app or not. Also, MTN subscribers can chat with other ayoba users on other mobile networks. Users who do not have the app will receive an instant message as SMS from an ayoba user and will be able to respond via SMS and it will display within the ayoba user's chat in the app. Ayoba is an open platform open to creators and publishers to boost third-party innovation. This ensures that we offer a... read more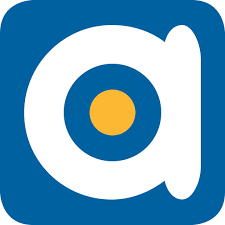 Subscribe for scholarship alert.
Be among the first to know whenever new Ayoba scholarship is going on. Enter your email address and click the Subscribe button ↓
Ayoba SME Accelerator Program
Type

Entrepreneurs

Organisation

Ayoba

Country to study

-

School to study

-

Course to study

Not specified

State of Origin

Gender

Men and Women

Application Deadline

Not Specified
Aim and Benefits of Ayoba SME Accelerator Program
Build A Stronger Business Ecosystem: The program is designed to create a vibrant business ecosystem by facilitating collaboration and networking among SMEs, mentors, investors, and stakeholders via Ayoba's platform. Together, we'll empower SMEs to flourish and expand Ayoba's user community.
Promote Afriwill Identity & Culture: The program focuses on promoting Afriwill's identity and culture using Ayoba's platform. They embrace the continent's diverse languages and cultures, strengthening Ayoba's brand as a value-based platform connecting people.
Focus On Key Growth Areas: Adanian Labs prioritize technology solutions for Africa's key growth sectors, predominantly driven by SME industries. This strategic focus enables Ayoba to effectively support SME customers in these sectors and expand its customer base within these key industries.
Onboarded SMEs will enjoy the following benefits amongst others:
Training on SME digitization.
Improved skills for business growth and sustainability.
Access to new markets through the Ayoba platform and partners.
Networking opportunities with other SMEs.
Increased visibility and brand exposure.
Requirements for Ayoba SME Accelerator Program Qualification
Applications will be assessed on a case-by-case basis to ascertain alignment with the program and to ensure maximum benefit for selected businesses.
High-Potential SMEs: High-potential SMEs are businesses that have demonstrated strong growth potential and have the potential to make a significant impact on their industry or community.
Leveraging Technology: The product or service has the potential to be scaled through technology & digitization
Team Capacity: The core team has the capacity and expertise to drive overall growth.
Checkout:
How To Write A Scholarship Essay - Scholarship Essay Examples
Application Deadline
Not Specified
How to Apply
Interested and qualified? Go to
Ayoba on forms.gle
to apply
UK Scholarships for International Students 2023/2024
20 Scholarships for African Students 2023/2024
Wants to study in Canada?
Find Ongoing Scholarships in Canada here
Subscribe for scholarship alert.
Be among the first to know whenever new Ayoba scholarship is going on. Enter your email address and click the Subscribe button ↓
Scholarships You May Like
Subscribe for scholarship alert.
Be among the first to know whenever new Ayoba scholarship is going on. Enter your email address and click the Subscribe button ↓