AWDT African Writers Residency for African Writers 2019
The African Writers Development Trust, in partnership with the Writers Guild Kenya, is calling for writers of African descent living in Africa, to apply for the African Writers Residency to hold in November 2019, as part of the PenPen Africa Project. The PenPen Africa project is funded by Culture at Work Africa and co-funded by the European Union. The applicants from Benin Republic, Burkina Faso, Rwanda, Congo DR, and Nigeria, are invited to apply.
About AWDT PenPen Africa
AWDT is an NGO that promotes reading culture, encourages cross cultural learning, sharing of creative ideas, mentoring, capacity building among writers irrespective of their economic, religious, cultural, tribal, national, political or philosophical orientation. We do this by providing publishing grants, educational grants, learning opportunities and other projects to empower writers. Our advisory board comprises selected, creative and talented prominent literary figures drawn from some African countries representing all regions of Africa.... read more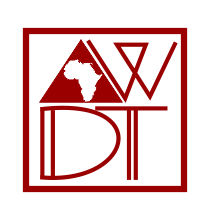 AWDT PenPen Africa Writers
Aim and Benefits of AWDT PenPen Africa Writers
The residency will cover your feeding and living expenses
Requirements for AWDT PenPen Africa Writers Qualification
you must be affiliated to an established literary community in your country.
All applications must be made through and by your literary community.
In order to qualify for this residency, you must be fluent in English and must be a citizen of and resident in the following countries:
Benin Republic
Burkina Faso
Rwanda
Congo DR
Nigeria
Checkout:
20 How To Study Abroad Frequently Asked Questions
Interview date, Process and Venue for AWDT PenPen Africa Writers
The deadline for submission is September 7, 2019. Results will be announced on www.writerstrust.org by 1st October, 2019. Successful participants will be contacted via email.
Application Deadline for AWDT PenPen Africa Writers
September 7, 2019
How to Apply for AWDT PenPen Africa Writers
To qualify for the residency, you are required to submit a nonfiction story of not more than 1500 words on the theme – The African Identity. All entries must be the original work of the writer.
All applications must be sent via email to [email protected]
All queries should be directed to Nabilah Usman – [email protected]
For more details, please visit scholarship website
Read Also:
Top 20 Reasons To Study Abroad
Scholarships You May Like