AiBST 2020 Masters in Genomics & Precision Medicine Scholarships for African Students
The African Institute of Biomedical Science and Technology (AIBST) and Chinhoyi University of Technology (CUT) signed a memorandum of agreement (MOA) to offer a Master degree in Genomics and Precision Medicine.
Lectures and practical exercises will be held at the African Institute of Biomedical Science and Technology (AiBST). At least 3 months of the research project will be at an international laboratory at a leading University or in Industry.
This program is designed to advance the scientific and technical knowledge and translational capabilities required for drugs and diagnostics innovations in the fight against the persistent challenge of infectious diseases and emerging burden of noncommunicable diseases. Graduates of this program will be able to harness the power of genomics for public health precision medicine solutions, thus enable sub Saharan Africa to achieve the SDGs and African Union's Agenda 2063 goals on health and wellbeing.
Table of Content
About The African Institute of Biomedical Science and Technology (AiBST)
The African Institute of Biomedical Science and Technology, AiBST, is a research and education institute with a mission to discover, develop and deploy innovative healthcare solutions for Africa. Combining postgraduate education and biomedical R&D is enabling AiBST to operate in an environment which still requires capacity and capability building with respect to skilled manpower and research infrastructure,whilst conducting translational research to deliver on medical products and servicesthat address Africa's healthcare challenges. AiBST was founded in 2002 by Professor Collen Masimiremb... read more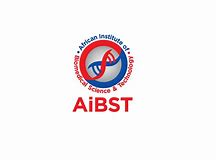 AiBST Masters Scholarship
Aim and Benefits of AiBST Masters Scholarship
The ten qualifying students will be awarded full scholarship that cover; (i) two return air tickets (one per year) to home country; (ii) registration fees; (iii) full board accommodation that provides breakfast, lunch and dinner, transport to and from residence to AiBST and (v) medical aid cover.
Candidates are expected to take care of their other daily requirements not covered by the scholarship.
AiBST Masters Scholarship Courses
Requirements for AiBST Masters Scholarship Qualification
An honours degree or equivalent in life sciences (biology, biochemistry, biotechnology, pharmacy, medicine, chemistry or any relevant degree);
Not older than 25 years at the time of commencement in August 2020;
A national and currently resident in a country in one of the five regions of Africa, North, West, East, Central and Southern Africa;
Possessing English language spoken and written skills to effectively participate in an English taught degree program; and
Prepared to relocate to Zimbabwe on a full time basis for a period of 2 years.
Checkout:
20 How To Study Abroad Frequently Asked Questions
Interview date, Process and Venue for AiBST Masters Scholarship
Submission will go through two stages of evaluation, first by fellows or representatives of regional and continental organisations and societies in the biomedical field (medical, pharmaceutical, biochemical societies, and academies of science).
The participation of these important organisations will ensure that the applicants and final winners are visible in the national, regional and continental research and development ecosystem. The shortlisted candidates will go to the second round, where they will be evaluated by members of AiBST and CUT academic committees via skype interviews.
Application Deadline
February 29, 2020
How to Apply
Complete the attached application form and attach all requested documents
Submit a one page motivation letter for your application
Three recommendation letters from (a) department chair at the university you completed your BSc, (b) head of a life science professional society in your region stating the relevance of the degree for scientific and technical development in your country or region and (c) Ministry of Higher & Tertiary Education or of Health in your country stating the country's needs of the skills you will acquire.
For more details, visit AIBST website
Read Also:
Top 20 Reasons To Study Abroad
Scholarships You May Like