Oops!
Seems like
Aga Khan Foundation (AKF)
is not currently accepting applications for this particular scholarship. Never miss this scholarship again, let's alert you when application is going on. Enter your email address and click the Subscribe button ↓
Meanwhile below is a list of ongoing popular scholarships you can apply for now
See all ongoing scholarships here
Aga Khan Foundation 2022-2023 International Scholarship Program For Students From Developing Countries
Applications for the Aga Khan Foundation International Scholarship Program 2022-2023 is now open. This Foundation provides a limited number of scholarships each year for postgraduate studies to outstanding students from select developing countries who have no other means of financing their studies, in order to develop effective scholars and leaders and to prepare them for employment, primarily within the AKDN.
Scholarships are awarded on a 50% grant : 50% loan basis through a competitive application process once a year in June or July. The Foundation gives priority to requests for Master's level courses but is willing to consider applications for PhD programs, only in the case of outstanding students who are highly recommended for doctoral studies by their professors and who need a PhD for the fulfilment of their career objectives (academic or research oriented).
Applications for short-term courses are not considered; neither are applications from students who have already started their course of study.
Table of Content
About Aga Khan Foundation (AKF)
The Aga Khan Foundation is a private, not-for-profit international development agency, which was founded in 1967 by Shah Karim Al Hussaini, Aga Khan IV, the 49th Hereditary Imam of the Shia Ismaili Muslims.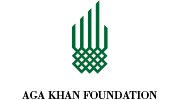 Subscribe for scholarship alert.
Be among the first to know whenever new Aga Khan Foundation (AKF) scholarship is going on. Enter your email address and click the Subscribe button ↓
Aga Khan Foundation Postgraduate Scholarship
Aim and Benefits of Aga Khan Foundation Postgraduate Scholarship
The Foundation assists students with tuition fees and living expenses only. The cost of travel is not included in AKF scholarships. Funding for PhD programs is only provided for the first two years of study, after which the students are expected to find alternative sources of assistance.
Requirements for Aga Khan Foundation Postgraduate Scholarship Qualification
The Foundation only accepts applications of eligible nationals listed above who are residing in one of the countries where there are local Aga Khan Foundation (AKF), Aga Khan Education Services (AKES), or Aga Khan Education Board (AKEB) offices which process applications and interview candidates.
Preference is given to students under 30 years of age.
Checkout:
How To Write A Scholarship Essay - Scholarship Essay Examples
Interview date, Process and Venue for Aga Khan Foundation Postgraduate Scholarship
The main criteria for selecting award winners are: l)
Consistently excellent academic records,
Genuine financial need,
Admission to a highly reputable university or programme of study and
Relevance of the field of study to AKDN's focus areas. Candidates are also evaluated on demonstrating thoughtful and coherent educational and career plans, their extra-curricular interests and achievements, potential to achieve their goals and likelihood to succeed in a foreign academic environment. Applicants are expected to have some years of work experience in their field of interest.
Applicants should be prepared to be interviewed by local Scholarship Committees about their financial situation, their academic performance, extra-curricular achievements and career plans.
The annual Scholarship Selection Meeting takes place in late June or early July and the Aga Khan Foundation notifies all students of the outcome of their application shortly thereafter.
Application Deadline
March 31, 2022
How to Apply
The application procedures of AKF's International Scholarship Program are decentralised. Students may obtain application forms as of January 1 each year from AKF offices or Aga Khan Education Services / Boards in their countries of current residence. Completed applications should be returned to the agency from which the form was obtained. They should not be sent to Geneva.
The deadline for submission of entire completed applications is 31 March, although in certain countries internal deadlines may be earlier in order to process and review applications. Applicants are advised to contact the local offices for internal deadline dates and requirements as these may vary from country to country. Late or incomplete applications will not be accepted.
NOTE: For the 2022-23 application cycle, the Foundation will not accept applications from students planning to attend universities in UK, Germany, Sweden, Austria, Denmark, The Netherlands, Italy, Norway and Ireland.
For more details, click here
20 Scholarships for African Students 2021/2022
How to Write a Good Scholarship Application Letter (Sample Examples Included)
Want to study abroad?
Find Ongoing Scholarships to Study Abroad Here
Subscribe for scholarship alert.
Be among the first to know whenever new Aga Khan Foundation (AKF) scholarship is going on. Enter your email address and click the Subscribe button ↓
Scholarships You May Like
Subscribe for scholarship alert.
Be among the first to know whenever new Aga Khan Foundation (AKF) scholarship is going on. Enter your email address and click the Subscribe button ↓