5th NNEdPro 2020 Summer School: e-learning in Applied Human Nutrition Scholarships
After a careful selection of existing courses in food and nutrition around the world, and after taking into account academic quality, variety of content and geographical distribution, the 5th NNEdPro Summer School in Applied Human Nutrition has been selected by the International Union of Nutritional Sciences with the intention to benefit individual members from Africa, Asia and Latin America with its prestigious e-learning courses and programmes.
The NNEdPro Global Centre for Nutrition and Health in Cambridge is conducting the certified Summer School in Applied Human Nutrition in September 2020.
The 2020 edition of the Summer School is co-organised with the School of Advanced Studies on Food and Nutrition of the University of Parma, Italy, and will be delivered by a contingent of internationally recognised lecturers for the occasion.
In 2020, the event will be online and take place over the three first weekends of September to allow more flexible distance learning. All the live lectures will also be recorded and mentors will be available at different time zones to answer your questions. In addition, you will get free access to all relevant and recorded material as well as 1 year membership as associate member of the International Academy of Nutrition Educators (IANE), with core benefits such as 1:1 mentoring sessions, topical webinars, online journal clubs appraising current research and much more.
Table of Content
About NNEdPro Global Center For Nutrition and Health
NNEdPro is an award-winning interdisciplinary think-tank, building upon over a decade of nutrition education, research and innovation. We are anchored in Cambridge (UK) and convene central as well as regional networks across six continents as part of the International Knowledge Application Network Hub in Nutrition-2025. We develop adaptable and scalable educational models for nutrition capacity building in health systems. We also conduct a range of training courses as well as primary research studies and syntheses to fill key evidence gaps. Their aim is to improve n... read more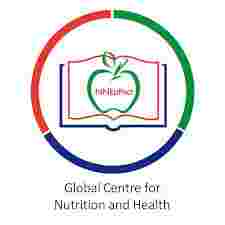 NNEdPro e-learning in Applied Human Nutrition Scholarships
Aim and Benefits of NNEdPro e-learning in Applied Human Nutrition Scholarships
IUNS will be providing financial support to cover fees for a limited number of deserving candidates.
Learn from a world-class faculty with leading global nutrition experts.
Over 40 hours of content. Live presentations from faculty with dedicated Q&A sessions, self-directed learning, online breakout sessions making use of various interactive platforms as well as mentoring and case studies.
Professional course accreditation by professional bodies in the UK for the purposes of Continuing Professional Development.*
Grow your multi-disciplinary knowledge network with dedicated mentors plus networking opportunities.
Formative assessment in the form of an essay competition and critical appraisal workshop as well as a time-flexible final assessment.
NNEdPro e-learning in Applied Human Nutrition Scholarships Courses
Requirements for NNEdPro e-learning in Applied Human Nutrition Scholarships Qualification
The Summer School is intended for individuals interested in nutrition and its health-applications and is also open to undergraduate students and other adult learners.
Checkout:
How To Write A Scholarship Essay - Scholarship Essay Examples
Application Deadline
Not Specified
How to Apply
To enter the competition, click here
For more details, visit NNEdPro website
How to Write a Good Scholarship Application Letter (Sample Examples Included)
How To Apply For Scholarships - And Get Taken
Want to study abroad?
Find Ongoing Scholarships to Study Abroad Here
Scholarships You May Like