2019 Nigeria LNG (NLNG) Prize for Nigerian Literature
The Nigerian prize for literature is calling for new entries in children's Literature. The yearly literary prize is endowed by Nigeria LNG (NLNG) Limited to honour the author of the best book by a Nigerian within the last four years. The prize cuts accross the four literary genres - prose fiction, poetry, drama and childrens literature. This year, the competition is for Children's Literature.
Table of Content
About Nigeria LNG Limited
The Nigeria Prize for Science and The Nigeria Prize for Literature are sponsored by Nigeria LNG Limited. The prizes are aimed at bringing Nigerian scientists and authors to public attention and celebrating excellence in scienti?c breakthroughs and literary accomplishments in the nation. ?NLNG believes that the science prize will provide leaders with answers to crucial issues in development; improve the standards of living and re-energise the scienti?c community to seek solutions to national problems. With The Nigeria Prize for Literature, it is expected that the quest for a prestigious priz... read more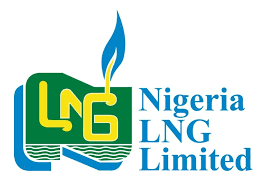 Nigeria LNG Limited Prize for Literature
Aim and Benefits of Nigeria LNG Limited Prize for Literature
It carries a reward of $100,000.
Requirements for Nigeria LNG Limited Prize for Literature Qualification
Submission Procedure
Ten copies of the entry and, if available, an e-copy, together with evidence of Nigerian citizenship (photocopy of Nigerian passport or National identily card), may be submitted either by authors or publishers, in accordance with the genres in competition.
Books should be submitted to Nigeria LNG Limiteds External Relations Division, promoters of the prize, by the stipulated deadline. Failure to meet the stated conditions will lead to disqualification of the entry.
No book published before January, 2015 will be accepted. Complete contact information, including full contact address, email(s), phone number(s) and other relevant contact Information should accompany each submission.
An author will enter only one published work, Mere manuscripts will not be considered. No book previously submitted for this competition may be re-submitted at later date, even if major revisions have been made or a new edition published. The prize will be awarded for no other reason than excellence.
No members of the Advisory Board or Panel of judges can enter their work(s) for the award in the period in which they are serving and two years therafter. No entries will be entertained from members of NLNG Staff and their families
Panel of Judges
A panel of judges has been appointed for The Nigeria Prize for Literature by the Advisory Board .for Literature.
The appointment of judges has been done to reflect the genre in competition for the year. Persons appointed as judges have wide experience, peer recognition, good public image, and command respect nationally and internationally.
The outcome of the process as approved by the Advisory Board shall be final
Panel of Judges
Professor Obododinma Oha - Chairman
Professor Asabe Usman Kabir - Member
DR Patric Oloko - Member
An International Consultant will be appointed.

Advisory Board
Professor Emeritus Ayo Banjo - Chairman
Professor Jerry Agada - Member
Professor Emeritus Ben Elugbe - Member
Announcement and Public Presentation of Winners
The Winners will normally be announced and presented to the public in October.
Checkout:
20 How To Study Abroad Frequently Asked Questions
Application Deadline
February 23, 2019
How to Apply
Interested and qualified candidates should send their entries to:
The Nigeria Prize for Literature,
External Relations Division,
Intels Aba Road Estate,
Km 16 Port Harcourt-Aba Expressway,
P.M.B 5660, Port Harcourt,
Rivers State.
OR
The Nigeria Prize for Literature,
External Relations Division,
Nigerian LNG Limited
4th Floor, Heron House,
10 Dean Farrar Street,
London, SW1 H ODX.

Read Also:
Top 20 Reasons To Study Abroad
Scholarships You May Like