2019/2020 Developing Solutions Masters Scholarship for Students from Developing Countries-Malaysia
The Developing Solutions Scholarship Fund will reach out to students who have the potential to make a real difference to the development and prosperity of their home countries.Scholarships are available for students from the developing and third world countries registering for taught Masters Programmes at Malaysia Campus in areas related to science, technology and education
Table of Content
About University of Nottingham
The University of Nottingham is delighted to offer this scholarship in partnership with the UK Department for International Development (DFID) and the Commonwealth Scholarship Commission in the UK (CSC) for students holding an offer in selected subject areas. For full terms and conditions, please see the http://cscuk.dfid.gov.uk/wp-content/uploads/2019/01/Commonwealth-Shared-Scholarships-terms-and-conditions-2019-.pdf web pages and for a list of eligible countries.... read more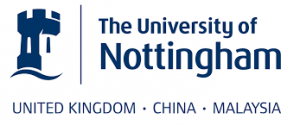 University of Nottingham Masters Scholarship
Aim and Benefits of University of Nottingham Masters Scholarship
100% tuition fee waver
University of Nottingham Masters Scholarship Courses
Requirements for University of Nottingham Masters Scholarship Qualification
In order to apply for one of these scholarships you must;
be holding an unconditional offer letter and accepted the offer by paying RM2,000 for full time Master's degree programme at University of Nottingham Malaysia for 2019/20 intakes. Copy of unconditional offer letter and acceptance form must be attached together with the application.
Be classified as an 'overseas' student for fee purposes.
Have at least 1 full year working experience after completion of undergraduate programme. Fresh graduates will not be considered.
Must sufficiently enable to support cost of living throughout the duration of studies.
Complete our scholarship application form online. Please take note only completed form with all supporting documents will be considered.
Checkout:
20 How To Study Abroad Frequently Asked Questions
Interview date, Process and Venue for University of Nottingham Masters Scholarship
submission of application will be open from March 2019
Application for September 2019 intake is open from 1 March 2019 and closed by 2 August 2019. Successful applicants will be notified by 23 August 2019
Application for December 2019 intake is open from 1 June 2019 and closed by 18 October 2019. Successful applicants will be notified by 8 November 2019
Current students and graduates of UNMC will not be considered for this scholarship as to give new students an opportunity.
Documents Required for Application
Copy of passport
Copy of testimonials and records of participation in extracurricular activities
Copy of academic transcripts
Copy of parents (both) incomes
Copy of bank statement of account
Copy of UNM unconditional offer letter & payment of acceptance fee
Portfolio of your achievement
Application Deadline
October 18, 2019
How to Apply
Interested and qualified? Go to
University of Nottingham on www.nottingham.edu.my
to apply
Once the form has been filled in, please save and attach the form to your email and send it to Developing Solutions Malaysia.
Read Also:
Top 20 Reasons To Study Abroad
Scholarships You May Like